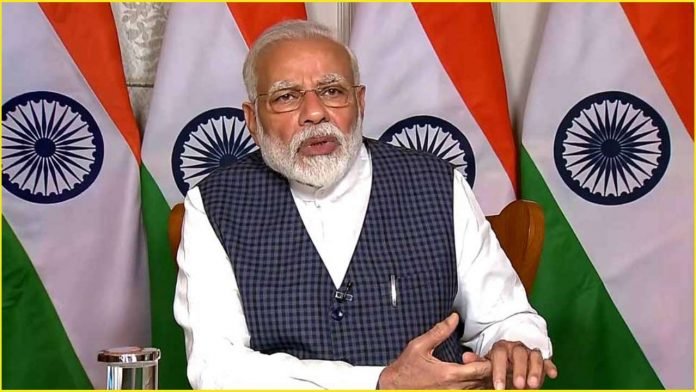 'Taliban reneged on promises made in Doha'- Modi government explained India's strategy- The government on Thursday held an all-party meeting with leaders of various political parties on the Afghanistan crisis following the Taliban occupation and briefed them on the situation in Afghanistan and India's stand on it. In an all-party meeting on the Afghan crisis, External Affairs Minister S Jaishankar said that the Taliban has not lived up to its promise made in Doha and at present, the situation in Afghanistan is not good. Sources said that the government has said in the meeting that India is still in a wait and watch situation and the entire focus is on getting people out of there safely as soon as possible.
In the backdrop of Taliban's capture of Afghanistan last week, External Affairs Minister S Jaishankar apprised the leaders of political parties about India's strategy regarding the current situation in that country. The External Affairs Minister said that India is trying to evacuate as many people as possible and as soon as possible. India has evacuated more than 800 people from Afghanistan since August 15. Most of them are Indian citizens and members of the Afghan Sikh and Hindu communities.
The government said that even today 35 people have been brought from Kabul to India. Apart from Jaishankar, the leader of the Rajya Sabha and Union Minister Piyush Goyal and Parliamentary Affairs Minister Prahlad Joshi were also present in this meeting held at Parliament House Annexe. Leader of Nationalist Congress Party Sharad Pawar, Leader of Opposition in Rajya Sabha Mallikarjun Kharge, Leader of Congress in Lok Sabha Adhir Ranjan Chowdhury, DMK leader TR Baalu, former Prime Minister HD Deve Gowda, Apna Dal leader Anupriya Patel and some others attended this important meeting. leaders participated.
It is worth noting here that religious freedom and democracy were underlined in the February 2020 Doha Agreement between Taliban leaders and the US. It spoke of a government in Kabul in which all sections of Afghanistan were represented.
Let us tell you that last week the Taliban took control in Afghanistan. Although the Taliban has not yet formed a government, it is expected that the Taliban will soon form a government. On the other hand, America is also trying to evacuate its people before August 31. The situation will worsen after August 31, as the Taliban's occupation of the Kabul airport is also increasing.