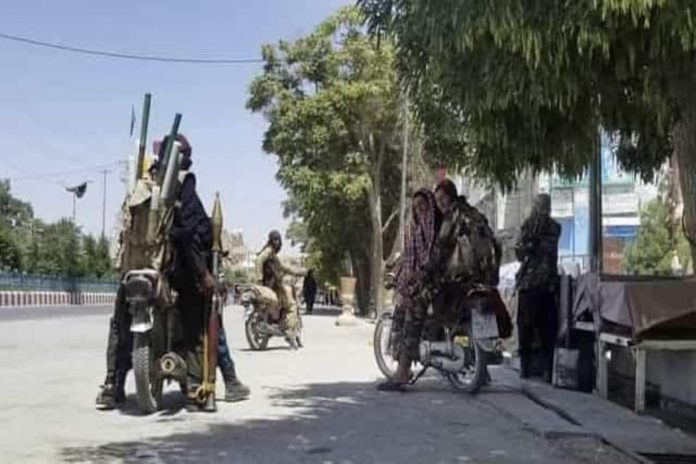 Taliban made the dreaded terrorist who was in US captivity for 6 years as Defense Minister- After the occupation of Afghanistan, the Taliban has now intensified preparations to form the government. The names of the ministers are being finalized. Some interim ministers have also been appointed. According to the report of Al Jazeera channel, Taliban has appointed the world's most dangerous prison inmate and dreaded terrorist Mullah Abdul Qayyum Zakir as the new Defense Minister of Afghanistan.
Mullah Abdul Qayyum Zakir is an experienced Taliban commander. He is also a close aide of Taliban founder Mullah Omar. According to Reuters, he was captured by US-led forces in 2001 after the terrorist attack on the World Trade Center in America. He was kept in prison in Guantanamo Bay until 2007. He was later released and handed over to the Afghan government.
Mullah Abdul is counted among the dreaded terrorists of Taliban. Guantanamo Bay is a high-security prison of the US Army, located in Cuba. Dreaded and high-profile terrorists are kept in custody in this jail.
The Taliban has not yet formed a formal government in Afghanistan, however, the terror group has appointed some of its leaders to key positions to run the country. In this sequence, Haji Mohammad Idris has been appointed as the 'Acting Head' of the country's central bank, the Afghanistan Bank (DAB).
According to Pajhwok Afghan News, the Taliban appointed Sakhullah as the acting head of education, Abdul Baki as the acting head of higher education, Sadar Ibrahim as the acting interior minister, Gul Agha as the finance minister, Mullah Shirin as the governor of Kabul, Hamdullah Nomani as the mayor of Kabul and Najibullah. Intelligence chief appointed.
Earlier, the Taliban had appointed its spokesman Zabihullah Mujahid as Minister of Culture and Information. Mujahid is there, who addressed the media a day ago and told how the Taliban government would be.