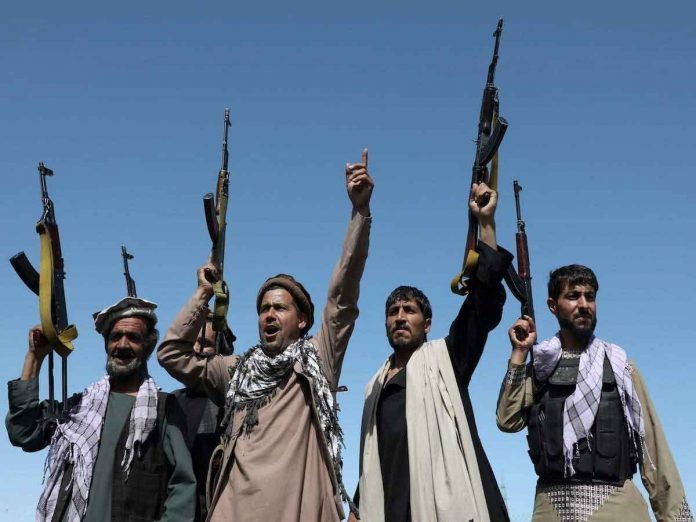 'Taliban love' may backfire for Pakistan and China, America can vent its anger- Experts have warned of long-term damage to both countries over China and Pakistan's joint strategy to bring global recognition to the Taliban regime in Afghanistan. After the Taliban captured Kabul on August 15, China and Pakistan have begun increasing contacts with other countries in the matter after a 20-year war in Afghanistan. On the other hand, concerns remain over the return of the Taliban, the rise of which could resurface terrorist groups such as Al Qaeda and Islamic State. An article in Hong Kong's South China Morning Post quoted some Pakistani analysts as saying that Pakistan has often stated that it has no preferred ally in Afghanistan, but despite this the Pakistani government is clearly comfortable with the Taliban's withdrawal. is coming.
Within hours of the Taliban's capture of Kabul, Pakistan's Prime Minister Imran Khan said that the Afghan people had "broken the shackles of slavery" of the West. "Pakistan is particularly lobbying the international community, which is considered close to China and Russia, to establish collective diplomatic engagement with the Taliban," the article said. He is seeking to garner support for the Taliban in Afghanistan on promises to ensure inclusive governance, prevent terrorist attacks, and allow women education and employment.
Maleeha Lodhi, former Pakistan's ambassador to Britain, the United Nations and the US, said, "Pakistan benefits the most from peace in its neighboring country and suffers the most from conflict and instability." He said Pakistan would benefit from stability on its western border only if the Taliban was able to rule effectively, accommodate other ethnic groups and establish lasting peace. "On the contrary, if they are unable to do so, Afghanistan may face an uncertain and unstable future, which will not be in the interest of Pakistan," he said.
Why is Pakistan trying to help the Taliban?
Abdul Basit, an associate research fellow at the S Rajaratnam School of International Studies (RSIS) in Singapore, said Pakistan wanted to keep India out of Afghanistan by helping the Taliban. Whereas the aim of the Taliban was to take America out of Afghanistan by taking advantage of the refuge in Pakistan. In a confidential parliamentary briefing of Pakistani politicians on July 2, Inter-Services Intelligence (ISI) chief Lt Gen Faiz Hameed described the Taliban and the Tehreek-e-Taliban Pakistan (TTP) group as "sides of the same coin".
Relations between Pakistan and US may sour
At the same time, analysts said that both Pakistan and China could face a strong blow from the US which could independently focus more on China and the region after the withdrawal of its troops. Stanford University analyst Asfandyar Mir said the US is pressuring Pakistan to rein in terrorism and the Taliban. In such a situation, relations between the two countries will remain tense.
Taliban will remain if taken responsibility
Basit said, if the Taliban behaves responsibly and runs its government with restraint, then the US-Pakistan relationship may not improve, but it will remain in place. If the situation in Afghanistan worsens, US-Pakistan relations will deteriorate. Chinese analysts have also issued a similar warning for China. Wang Jiangwei, former editor-in-chief of the South China Morning Post, wrote in his column for the newspaper that America's longest war had ended with a catastrophic failure.
Chinese media giving up on America
"Chinese official media reports and commentators apparently seem to be making fun of the American defeat in Afghanistan," he said. But it should not be forgotten that Afghanistan is the country which is known as the 'Graveyard of Empires'. He said that China would have to refrain from taking any such step that would cause it to suffer a setback in Afghanistan like Britain, the Soviet Union and now the US. "There is no doubt that America's defeat in Afghanistan has given China an opportunity to ridicule America and spread the word of America's downfall," Wang said. But some international analysts believe that this has given China an incomplete strategic victory.