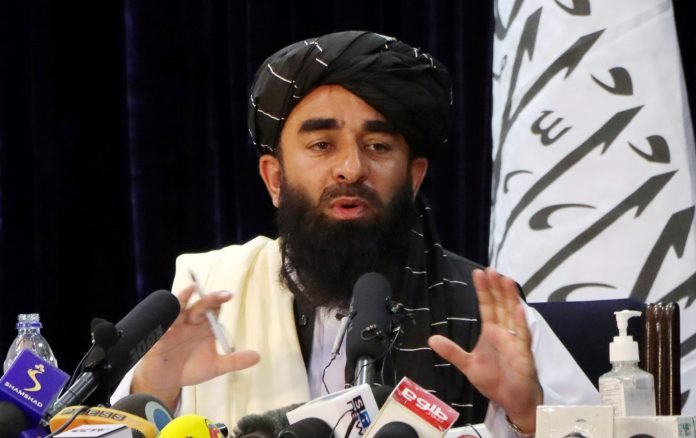 Taliban government will sit in China's lap- said- we depend on their funding to run the country- After conquering Afghanistan, the Taliban may announce a government today, which will be more or less on the Iranian model. It is believed that after Friday prayers, the Taliban will announce the government in Afghanistan, whose leader will be Hebtullah Akhundzada. Just before the announcement of the government, the Taliban has told that with whose help it will bring Afghanistan out of the crisis. The Taliban has said that it is trying to improve the condition of the country with the help of financial help from China because China is its most trusted ally.
Taliban spokesman Zabihullah Mujahid said that the Taliban sees China as the most important partner and will rely mainly on funding from China. Zabiullah Mujahid expressed China's close ties in an interview with an Italian newspaper. Mujahid said that the economic condition of Afghanistan is very bad and they need financial help to run the country. He admitted that initially, we are trying to improve the economic situation with the help of China.
The spokesman said that China represents a fundamental and extraordinary opportunity for us, as it is ready to invest and rebuild our country. Mujahid also said that the Taliban attach great importance to China's ambitious plan One Belt One Road. Let us tell you that a few days ago, Mullah Abdul Ghani Baradar, who is considered number two in the Taliban, visited Beijing. During this, he had talks with the Foreign Minister of China. Now the result of this tour is becoming clear from the statement given by the Taliban on Thursday. There is a mineral wealth of about 200 lakh crores in Afghanistan, which China is eyeing.
In fact, the Taliban has assured China that it will keep a tight grip on the radical elements of Uighur Muslims. Afghanistan's land cannot be used against China. However, the Taliban has tried to assure the whole world, including India, that the territory of Afghanistan will not be used against any country.
China is the only support of Taliban
After the Taliban rule in Afghanistan, the amount of aid coming from other countries of the world has either reduced or stopped. The facility like money transfer has also stopped. People are forced to sell their jewellery. The US has locked its vault for Afghanistan, while the IMF and World Bank have also stopped its financial aid.
China will trap Afghan like Pakistan
In the last few years, Pakistan has also been attracted towards China or rather the dragon has trapped it in its net. To fulfill its nefarious plans in the Central Asia region, China is extending a hand of friendship with these countries, so that its dominance in this region increases and it can compete with super power America. China is sponsoring many projects in Pakistan, not only this, Imran has also been giving loans to the government.