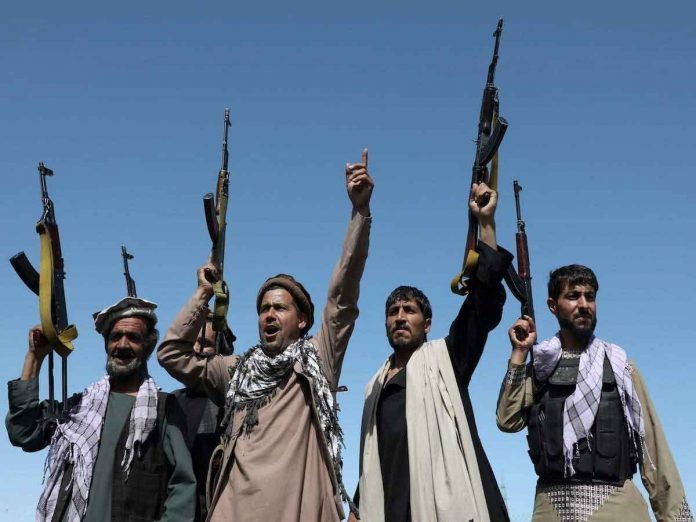 Taliban captured the highway built by India: Pakistan sent fighters for help-  With the withdrawal of American troops in Afghanistan, the brutality of the Taliban is increasing. The Taliban have very rapidly taken control of the areas one by one. According to Tolo News, Taliban fighters have also captured the Delaram-Jaranj highway built by India in Afghanistan.
The capture of Zaranj near the Iran border is a major strategic victory for the Taliban. Afghanistan is traded through the 217-km-long Delaram-Jaranj Highway from Iran. According to a senior journalist in Kabul, its capture is a big blow to the Afghan government. After this occupation, the business activities done through this route will come into the hands of Taliban.
Taliban capture these capitals in 5 days
After the Taliban captured the outskirts of the country, now they have started moving towards the capitals of the provinces. In the last 5 days, the Taliban have captured five provincial capitals. In the north, the Taliban captured Kunduz, Sar-e-Pol and Talokan. These cities are the capitals of the provinces of their own name.
In the south, Zaranj, the capital of Nimroz province bordering Iran, has been captured. The Taliban have also captured Shabarghan, the capital of Nowgazhan province, bordering Uzbekistan and Turkmenistan.
Pakistan sent fighters to help Taliban – Afghan government
Meanwhile, Rizwan Murad, spokesman for Afghanistan's Vice President Amirullah Saleh, says, "We have once again told the international community that the Taliban and its supporter Pakistan's intelligence agency ISI have transported more than 20,000 fighters from madrassas to Afghanistan. The Taliban also have links with al Qaeda and other radical groups. Our soldiers are fighting against at least 13 terrorist groups.
At present, 80 percent of the country is either controlled by the Taliban or is fighting with them. Fearing the Taliban, people are coming to Kabul from remote provinces. At present, such camps are seen everywhere in Kabul.
India's $300 million investment at stake
Let us tell you that in the last 20 years, the Government of India has invested about 3 billion or 300 million dollars in many projects including road, health, education, dam, electricity projects. In 2002, India expanded its embassy in Afghanistan to secure Indian investment there.
Apart from Kabul, consulates were also opened in Mazar-e-Sharif, Herat, Kandahar and Jalalabad. There are more than 400 projects in 34 provinces of Afghanistan. External Affairs Minister S Jaishankar gave this information at the Afghanistan Conference in Geneva. Today, their future hangs in the balance due to the increasing attack of the Taliban.