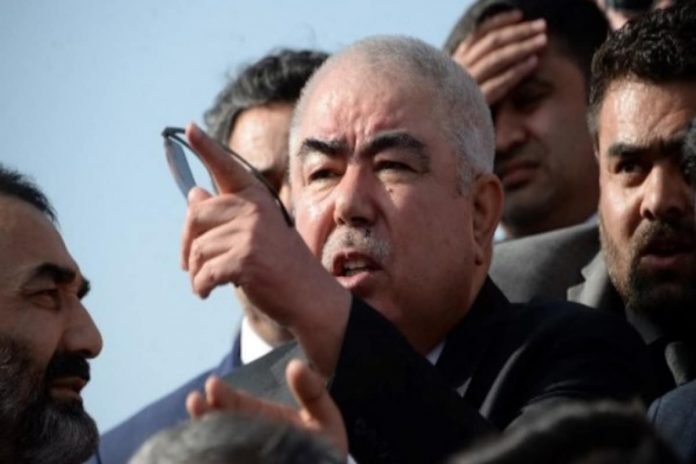 Taliban captured Mi-24 helicopter gifted from India: fled from Afghan Air Force- In Afghanistan, the Taliban have captured the Mi-24 attack helicopter of the Afghan Air Force. This helicopter was handed over by India to Afghanistan as an example of friendship. A video of the presence of Taliban fighters near this helicopter has also gone viral. It is being told that this helicopter, which came in the possession of Taliban, is in very bad condition. The Afghan Air Force had removed the engine and other equipment from the helicopter when it was released. In such a situation, this helicopter cannot fly.
India handed over 6 helicopters to Afghanistan
India had gifted four Mi-24 attack helicopters to Afghanistan for the first time in the year 2015-16. After which in May 2019, India again handed over two Mi-24 helicopters. The then Indian Ambassador Vinay Kumar and the then Defense Minister of Afghanistan Asadullah Khalid also attended the ceremony organized for the handing over of these helicopters. The Mi-24V helicopter is manufactured in Russia, the export variant of which is known as the Mi-35.
India gave it to Afghanistan for friendship
This Mi-24 helicopter made in Russia was earlier used by the Indian Air Force. But later on the basis of requirements, India bought new attack helicopters and overhauled the Mi-24 and handed it over to Afghanistan. India had then provided training to the pilots and maintenance staff flying this helicopter. These helicopters handed over to Afghanistan previously worked in conjunction with the US Air Force.
How powerful is the Mi-24 helicopter
The Mi-24 helicopter was made during the Soviet era. This helicopter was first commissioned in the Russian Air Force in 1972. At present, apart from Russia, 58 more countries use this helicopter. Earlier it was also used by India, but now after the arrival of Apache from America, it has been removed from service. Russia has so far made 2648 units of it.
Seating arrangement for 8 people, equipped with rockets
There is also a seating arrangement for eight people in this attack helicopter of Russia. This helicopter has also participated during the war in many countries. The Mi-24 helicopter is 21.6 meters long and has a wingspan of 6.5 meters in width and height. It can fly with a payload of 2400 kg. It has a 23 mm double barrel GSh-23V Canon. Which can fire 3,400 to 3,600 rounds in a minute. Apart from this, anti-tank missiles, rockets, guns and extra fuel tanks can be installed in the helicopter.