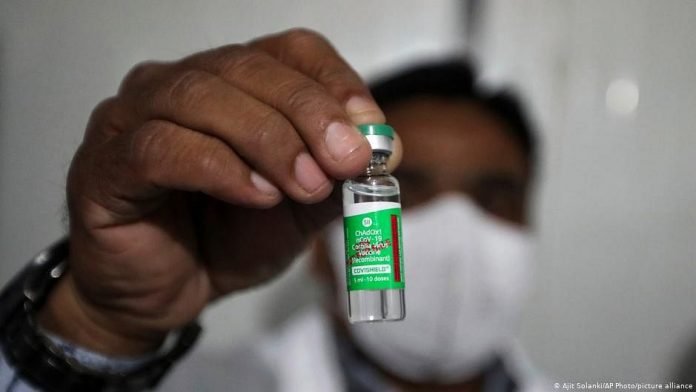 Studying or working abroad can take 2nd dose of Covishield in 28 days, new guidelines- Vaccine is considered to be the biggest weapon in the war against the corona virus and people above 18 years of age are being vaccinated across the country. Meanwhile, the government has once again changed the rules regarding vaccination and has now reduced the difference between the first and second doses of Covishield.
Those going abroad will get second dose in 28 days
The Union Ministry of Health and Family Welfare (Mohfw) has issued a guideline saying that the gap between the first and second dose of Covishield has been reduced for those traveling abroad, while under normal circumstances, 84 days for the second dose. Will have to wait.
These people will get second dose of Covishield in 28 days
According to the guidelines of the Union Health Ministry, people studying and working abroad can take the second dose of Covishield after 28 days. Apart from this, athletes, players and support staff of the Indian contingent participating in the International Olympic Games to be held in Tokyo can also get the second dose of Covishield administered only after 28 days.
Changed 3 times The difference between 2 doses
When the corona vaccine was started in the country on January 16, then the difference between 2 doses of Covishield was fixed at 4-6 weeks. After this, it was changed on 22 March and it was increased to 6-8 weeks. After this, on May 13, the gap between the 2 doses of Covishield was once again increased and it was reduced to 12-16 weeks.
Students welcomed the decision
Students taking admission in foreign universities have welcomed the government's move to reduce the gap in the second dose of Covishield. A student named Sanjay said, 'If the gap had not been reduced, I would have had to take my second dose in America. Now I can get it here and travel in August.
Why was this change made to CoveShield's dosing policy?
This change has been made in the Standard Operating Procedures (SOPs) issued for people traveling outside India. Actually, CoveShield has been developed jointly by Oxford University and British company AstraZeneca. It has been approved by the World Health Organization (WHO). In such a situation, people can travel safely outside India if two doses of it are applied. They will be less prone to infection. At the same time, they will also be protected from new rapidly spreading mutant virus strains.
But this policy will not apply to everyone. If a person is going to go abroad within 84 days, then only the second dose can be applied soon. Other people will not get this relief. They will have to wait for 84 days to take the second dose.
..so what is the use of keeping a gap of 12-16 weeks in two doses?
On May 13, the government had increased the gap of two doses of CoveShield on the recommendation of the National Technical Advisory Group on Immunization (NTAGI). This gap was increased from 6-8 weeks to 12-16 weeks. The group said that more and more people would come under protection against Covid by taking one dose.
Some researchers and case studies have also supported this change. According to him, applying two doses of Coveshield at a gap of 12-16 weeks is more effective. Produces a high amount of antibody response. Clinical data found in India and abroad also supports this point.