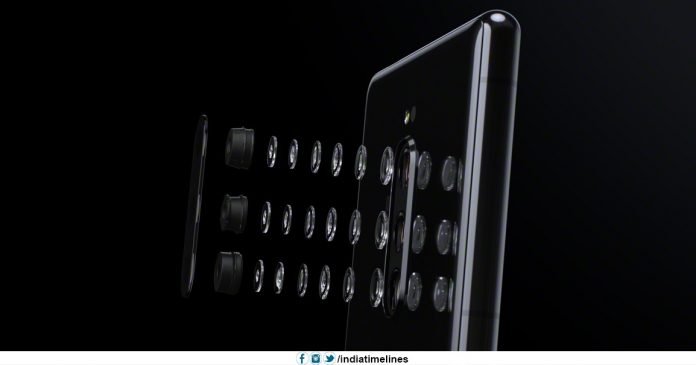 Sony working on new Xperia smartphone with six rear cameras- Between the smartphone companies, strong competitiveness is going on nowadays. All the companies have started bringing more than one smartphone. In recent times, the trend that has been seen in smartphones is the multiple rear camera setup. Beginning with Dual (2) rear camera setup, this trend has now reached the penta (5) rear camera setup. Sony is now preparing to bring a new smartphone in this episode, which will see not 2, 4 or 5 but 6 rear cameras.
Sony working on new Xperia smartphone with six rear cameras
Recently, Tipser Max J. Tweeted that he got the information that Sony is working on a new Xperia phone nowadays, with 6 cameras on its rear. Max also shared a picture of Sony's incoming phone in his tweet. It is too early to say that the shared image is an original Xperia smartphone. It is now only seen as a concept phone.
The phone is still in the development phase, so no information about its specifications and features is yet to be revealed. Experts say that this flagship phone of Sony will come in the high-end category. Due to the flagship, the company can offer Qualcomm's latest Snapdragon 855 or MediaTek 5G processor. Some photos related to the phone have also become viral on the Internet. Can be seen clearly in the picture of the back panel of the smartphone
Now, at the moment, there are many phones in the market that have Triple and Quad camera setup. The recently launched OnePlus 7 comes with Pro Triple Rear Camera. Samsung also launched the Galaxy S10+, which has the triple rear camera set up this year. As far as quad is the phone with four camera phones, Honor has launched Honor 20 Pro and Huawei P20 Pro. In the case of the rear camera, the Nokia 9 PureView is at the forefront with 5 rear cameras. For the latest updates, you can visit www.indiatimelines.com.