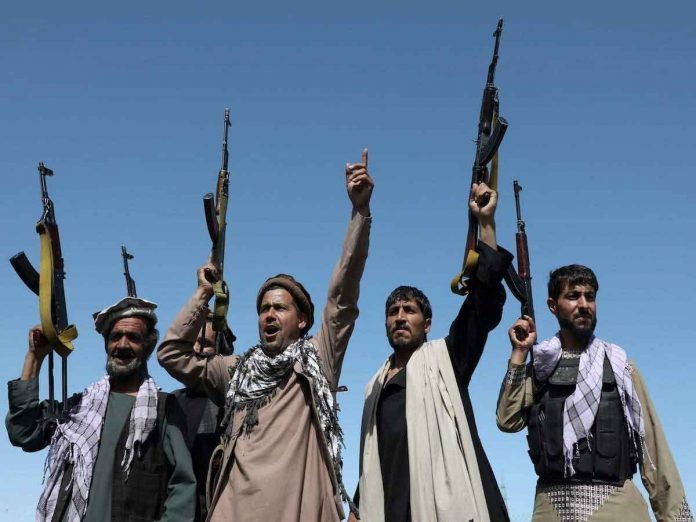 Slogans of Pak Murdabad raised in Kabul- raging Taliban opened fire on women- Since the Taliban occupation of Kabul, the common people in Afghanistan have been continuously opposing Pakistan. People are shouting slogans of Pakistan Murdabad, Azadi and Support Panjshir on the streets of Kabul. According to local media reports, Afghan people are protesting against Pakistan-backed terrorism in Afghanistan. While protesting, these people also reached the Pakistan Embassy in Kabul where they have raised slogans of Pakistan Murdabad. According to the report of the news agency AFP, the Taliban have opened fire to disperse these protesting people.
According to local media reports, thousands of women and men are demonstrating. These people say that Afghanistan needs an independent government and not a Pakistani puppet government. People are raising slogans like Pakistan, Quit Afghanistan.
Let us tell you that Lt Gen Faiz Hameed, the head of Pakistani intelligence agency ISI, reached Kabul on 4 September amid the delay in the formation of the Taliban government in Afghanistan. Reports suggest that Hameed has spoken to senior Taliban leaders and raised the issue of proper representation of the Haqqani network in the government.
Pakistan has been accused of supporting the Taliban. Several media reports have also presented evidence of how Pakistan is collaborating with the Taliban by destabilizing the Afghan government. In the years-long war with Afghanistan and the US, Pakistan has been the only country that is a supporter of the Taliban. The Taliban have consistently described Pakistan as their second home. Recently, the Union Minister of Pakistan had said that Pakistan has been the 'protector' of the Taliban and has taken care of them for a long time. Pakistan may be the first country to recognize the Taliban regime.