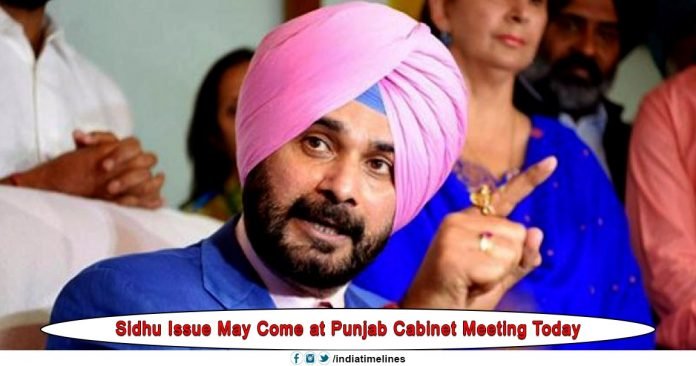 Sidhu was seen in attitude even after the instructions, the captain will meet the committee today- The committee constituted by the Congress leadership for Punjab's turmoil on the second day also met more than two dozen MLAs, besides MPs and leaders and lodged their complaint. However, on the first day, Navjot Singh Sidhu was not impressed by the instructions of the high level committee leaders to refrain from rhetoric. On Wednesday, the Chief Minister will hold talks with the members of the committee. After that the committee will submit its report to the Congress President.
Sidhu, who came out after speaking before the committee, showed the same attitude that had been against Chief Minister Captain Amarinder Singh for a long time. On the second day more than 25 leaders, mostly MLAs, came to lodge their complaints. On Tuesday, Navjot Singh Sidhu also interacted with the members of the committee. After the meeting, Sidhu's attitude in the media outside was the same as in Punjab.
It is clear that Sidhu, who has been revolting against the Chief Minister for almost two years, wants a fight this time around and a final decision from the leadership. Then he said, "On the call of the high command, I have come to deliver the voice of Punjab. The stand I had will remain the same.
They say that the warrior is the one who fights inside the battle. Truth can be oppressed but not defeated. Targeting the Captain Sarkar in gestures, Sidhu said, Punjab will win. The people of Punjab have given democratic power to the government. The tax that goes to the government should return to the people. We have spoken loudly about the truth and rights of Punjab, only Punjab will win.
Capt's supporters MLA also reached
On the other hand, a group of MLAs is also active in support of Captain, who has complained about Sidhu's bigotry, indiscipline and neglect of senior leaders. Gurkeerat Singh Kotli, MLA from Beant Singh's family said, Sidhu should not be in such a hurry. There is no tension among the leaders in the party. Everyone can have different views, there is a democratic right to express their opinion. Different things in the media weaken the party.