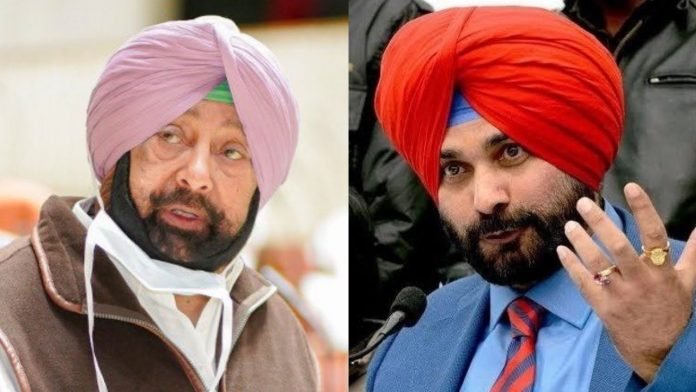 Sidhu is not soft on his demand to remove AG and DGP of Punjab- Navjot Singh Sidhu's attitude does not seem to be softening. Sidhu once again clarified his stand regarding the sacrilege issue in a tweet on Sunday. It also mentioned the reason for the withdrawal of the previous government. He said that for this reason, people changed the government in the state.
Sidhu said that our government came in 2017 to demand justice in the sacrilege case and arrest the main culprits of the drug trade. Due to the failure of the previous government, the people removed him. Sidhu termed the appointment of Punjab AG and DGP wrong. Also demanded the removal of both.
How did the case start
The sacrilege case is about five and a half years old. In the afternoon of 1 June 2015, holy forms of Sri Guru Granth Sahib were stolen from Gurdwara Sahib located in village Burj Jawahar Singh Wala, 5 km from Bargadi, Punjab. On 25 September 2015, two hand-written posters were found near Gurdwara Sahib in Bargadi. These were written in Punjabi language. It is alleged that abusive language was used in the poster and the Sikh organizations were openly challenged by writing that the Dera was involved in the theft of these forms.
The forms of Guru Granth Sahib were found scattered on the road
After about 17 days, on 12 October, people who went to the gurudwara to bow their heads found the pages of the holy form of Sri Guru Granth Sahib scattered in the surrounding drains and on the road. Even before the police action in the matter, leaders of Sikh organizations in large numbers demonstrated at the main square of Bargadi and Kotkapura. Within a few hours, thousands of Sikhs gathered. There were also demands from different parts of Punjab for action and arrest against those who desecrated the Guru Granth Sahib.
2 killed in police firing, dozens injured
On 14 October 2015, the Punjab Police opened fire on a protesting mob at village Behbal Kalan on Kotkapura Chowk and Kotkapura Bathinda Road. Two people died in this, while dozens were injured. The dead included Gurjit Singh, a resident of village Saranwa and Krishna Bhagwan Singh, a resident of Behbal Khurd. Since then this bullet incident has become a headache for the Punjab government.