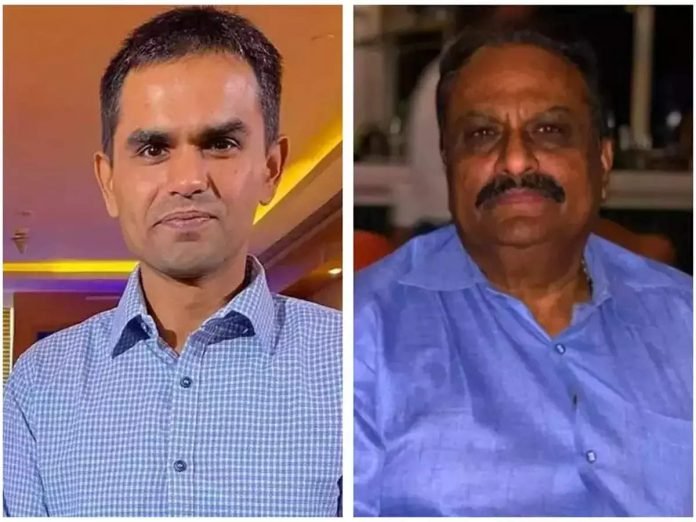 Sameer Wankhede is in the headlines these days. In the Aryan Khan drug case, Sameer has decided not to bow down to anyone, showing extreme strictness. But Aryan is not the only Bollywood celeb on which Sameer Wankhede has taken action. Even before this, many Bollywood celebs have come under Sameer's radar. Not only this, Sameer Wankhede is already famous in Bollywood. Actually, Wankhede was in the Airport Custom Department, Service Tax Department before NCB. During this, he has been face to face with many Bollywood celebs. Sameer was famous for interrogating these stars for hours and checking their belongings during this time. Even Sameer has imposed heavy fines on these Bollywood celebs. Let us know today who are those Bollywood stars from whom Sameer Wankhede has taken a mess.
Shahrukh Khan
Aryan Khan's father Shahrukh Khan has already been brought up with Sameer Wankhede. In 2011, Shah Rukh Khan and his entire family were stopped at the airport by Wankhede. Shahrukh had returned to Mumbai after taking a vacation from Holland and London. Wankhede had imposed a fine of Rs 1.50 lakh after checking Shahrukh's bag.
Anushka Sharma
In 2011, Sameer Wankhede checked Anushka Sharma's luggage at the Mumbai airport. A necklace, earrings and two expensive watches were found with Anushka along with a diamond bracelet. The cost of these watches was Rs 35 lakh. After 11 hours of interrogation, Anushka Sharma was allowed to leave the airport.
Ranbir Kapoor
In 2013, Ranbir Kapoor was stopped for 40 minutes at the airport. When the Wankhede team checked the goods, unannounced expensive perfumes, clothes and shoes were found from Ranbir. After which a fine of Rs 60,000 was imposed on him.
Katrina Kaif
When Katrina reached Mumbai airport in 2012, she came out without taking any luggage. After this two of his assistants went back to the airport to collect his luggage. Where Wankhede's team took him into custody. An iPad, Rs 30,000 cash and 2 bottles of whiskey were found in Katrina's luggage. He was fined Rs 12,000 under the Foreign Exchange Regulation Act.
Bipasa Basu
Bipasha Basu was stopped by the Wankhede team at the Mumbai airport after returning from London. Bipasha Basu did not give information about her valuables worth 60 lakhs. After which he was fined Rs 12,000.
Anurag Kashyap
In the year 2013, when Sameer Wankhede was working as Deputy Commissioner in the Service Tax Department. Then Anurag Kashyap was fined 55 lakhs due to tax investment. Later his account was also sealed.
The list includes the names of many actors including Vivek Oberoi, Rhea Chakraborty, Armaan Kohli, Deepika Padukone, Shraddha Kapoor and Sara Ali Khan. With whom Sameer Wankhede has been interrogated in different cases.