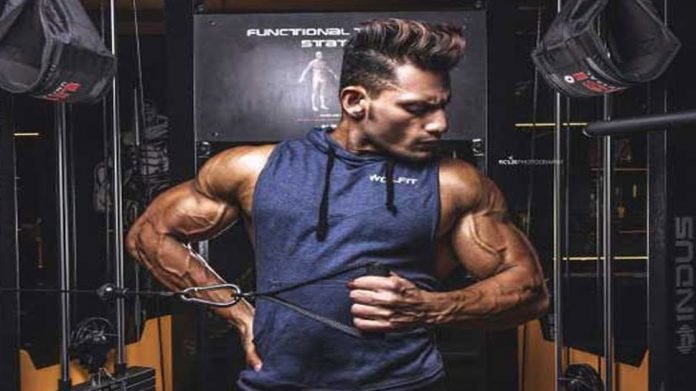 See those videos of Sahil Khan- because of which X Mr India Manoj Patil attempted suicide: In today's world, social media has become a big power of people, the sooner it makes you famous, the sooner it throws you on the ground. Manoj Patil has become a great example of this. Mr. India bodybuilder Manoj Patil attempted suicide in Mumbai. This news has shocked everyone. Manoj has blamed actor Sahil Khan for his big step.
Manoj Patil attempted suicide
Manoj Patil has currently admitted to Cooper Hospital and his condition is stable. According to the information received, Manoj Patil had tried to commit suicide by consuming bullets. On Wednesday night Manoj Patil tried to commit suicide by committing suicide. Manoj Patil has accused actor Sahil Khan of harassing him for the past several days.
Why did Manoj lose his life?
In fact, Manoj Patil has said in the suicide note that due to harassment and slander, he is taking the step of suicide. He has blamed actor Sahil Khan for this. It is difficult to say how much truth is there in this, but if you see Sahil Khan's Instagram, then it will not be difficult to say that he was lying behind this bodybuilder after washing his hands.
This is how Sahil Khan trolled
A lot of posts have been posted on Sahil Khan's Instagram in the last few days about Manoj Patil. It seems as if there is some deep enmity. Not only this, just before Manoj's suicide attempt, Sahil Khan trolled him badly. Sahil calls him Steroids Wala and has been trolling him for a long time.
Manoj's suicide note
I am Mr. India Manoj Patil, an Indian sportsperson and represent India in body building.
There is an influencer named Sahil Khan who is targeting me and my nutritionist's shop through Instagram and social media. Because of this, I and my family have to suffer. I come from a middle class family. Sahil Khan is jealous of my progress. For this reason, me and my business have been talked about a lot on social media. I have also been given many threats like I will end your career. He has also come under my building. I don't know what was his motive behind this. All this was going on that now he is trying to plan about my wife in such a way that my wife should file a case against me and my US visa gets canceled permanently by implicating me in the court case. I want to go to America to play Mr. Olympia. It is his intention to take advantage of the quarrel between me and my wife, divert her mind and end my entire career. Now seeing all this, my family and I have become very upset. I am the only earning member of my household. My father is 65 years old retired person and my mother is a domestic lady.
Due to all these circumstances, I am being encouraged to commit suicide. If this continues, I will take some big step in the coming days. After this, the responsibility of all this will be of the government, police and Sahil Khan. Sahil Khan has done the same thing before with 2-3 players whose details are also in Oshiwara police station. I am an Indian player and all this is happening to me so what to expect from common man.