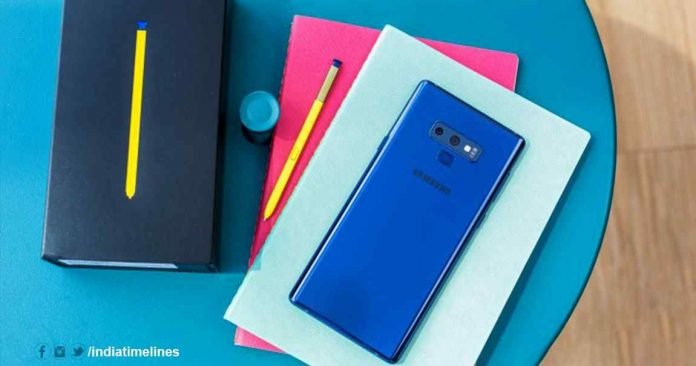 Samsung Galaxy Note 10 pricing tipped- In the last few months, many leaks have come out about Samsung's smartphone Samsung Galaxy Note 10. According to the information so far, this smartphone will be launched in two variants. A Variant LTE and the other will be equipped with 5G connectivity. Total 4 models of this phone will be launched. Two of these will come with compact displays and two large displays. Now the information about the price of this smartphone is revealed.
Samsung Galaxy Note 10 pricing tipped – Price
According to the Russian website Hi-Tech Mail, the price of the Galaxy Note 10 can range from 1,100 to 1,200 dollars i.e. around (₹ 76,450 to ₹ 83,250). It has not been clarified in the report that this price is of the top 5G model or LTE version The news is also coming out that the company will also launch the Galaxy Note 10e model. It may be an Affordable version of the company's Note 10. There may be fewer features than the regular variant.
No physical buttons
If the information is so far revealed, the 3.5mm jack will not be available in the Galaxy Note 10 series. Apart from this, no physical buttons will be present on this smartphone. Instead of this, pressure sensitivity will be used. There have also been reports that Samsung claims to launch a 64-megapixel camera. However, Galaxy S10 + Camera Setup can be used in Galaxy Note 10.
Punch- hole camera, Samsung Galaxy Note 10 pricing tipped
This phone will be given a Punch hole camera which is smaller than the Galaxy S10 + and can be positioned on the display centre. In the Galaxy S10 Plus it has been given to the right. The Galaxy Note 10 45W can be launched with Fast Charging Support.
At present, the entire specification has not been revealed about this coming smartphone, but in the coming time, we hope that the smartphone information will start appearing gradually. Not only this, a photo of a battery (via GSMArena) was seen in a Korean website recently, which is being reported as the Galaxy Note 10 Pro model. The battery visible in this photo is 4,500mAh, which is 500mAh more than Galaxy Note 9. Seeing carefully in the photo shows serial number EB-BN975ABU written on the battery. This model number is available from the SM-N975, which is the model number of the Galaxy Note 10 Pro. For the latest updates, you can visit www.indiatimelines.com.