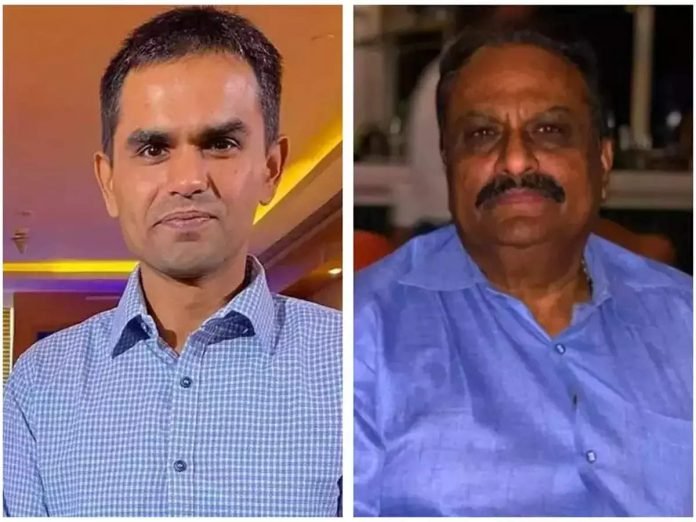 Sameer Wankhede's troubles increased, Vigilance probe started on bribery allegations-NCB zonal director Sameer Wankhede's troubles have increased after the allegations of extortion of witnesses in the cruise party drug case. The Narcotics Control Bureau (NCB) has started a vigilance probe against Sameer Wankhede on charges of bribery. According to NCB DG Dnyaneshwar Singh, the Narcotics Control Bureau (NCB) has ordered a vigilance inquiry against Regional Director Sameer Wankhede. After this investigation, the clouds of doubt are now hovering over whether Sameer Wankhede will continue in his post.
On bribery allegations against Sameer Wankhede, DDG NCB Dnyaneshwar Singh said, "A report from DDG SWR was received by our DG, they have marked the Vigilance Section for an investigation… The Chief Vigilance Officer appropriately checked Will deal with it…Investigation has just started, no official has the right to comment.'
In fact, hours after an independent witness leveled charges against him in the Mumbai cruise drugs case earlier, NCB Regional Director Sameer Wankhede has written a letter to the Mumbai Police Commissioner expressing suspicion of conspiracy against him. He said that 'don't act on the allegations made against me by some unknown person with ill intentions. Prabhakar Sail, a witness in the Aryan Khan case, has accused the zonal director of NCB, Sameer Wankhede, of extortion of Rs 8 crore.
Samir Wankhede, in his one-page letter addressed to Police Commissioner Hemant Nagrale on Sunday, said that he has come to know that some unidentified persons are planning planned legal action against him to implicate him in an alleged vigilance case. He further mentioned that Deputy Director General (DDG) Mutha Ashok Jain has already referred the said matter to the Director General (DG) of NCB for necessary action.
In fact, Sameer Wankhede on Sunday wrote to the Mumbai Police Commissioner seeking protection against planned, legal action being taken against him by unidentified persons for being implicated in an alleged vigilance related case. Wankhede, a 2008 batch IRS officer, without naming anyone, claimed that highly respected public figures have threatened to send him to jail and dismissal through the media.