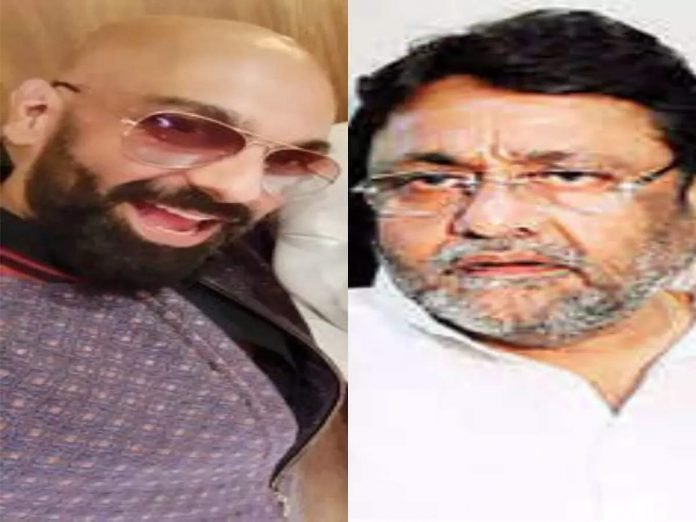 Maharashtra cabinet minister Nawab Malik has today targeted Kashif Khan, MD, Fashion TV India. Malik said that there are many cases registered against Kashif Khan in the country. He also said that Kashif's beard is not visible to anyone. Nawab Malik has tried to say indirectly that, the bearded one I mentioned on Wednesday. Kashif Khan is the same bearded man.
The bearded man was also described by Nawab Malik as an international drug mafia. Malik had also said that Sameer Wankhede has relations with Kashif Khan. Because of these relations, Sameer Wankhede did not arrest Kashif Khan nor was he interrogated. Nawab Malik has claimed that no permission was taken for the rave party on the cruise. After all, why is the Narcotics Control Bureau not taking action against Kashif Khan?
Bearded man was once imprisoned in Tihar Jail
Nawab Malik had also accused Sameer Wankhede that the international drug king was present in the party going on the cruise. His girlfriend was also present in that party with a gun. Malik said that the bearded international drug mafia was once imprisoned in Tihar Jail. But Sameer Wankhede did not take any action on him and let him go. While others were arrested.
Dance on cruise with Mehbooba
Malik said that the bearded drug mafia was dancing on the cruise with his lover. CCTV of this case has not been given. If Sameer doesn't give Wankhede, we will provide that CCTV. Malik said that the Narcotics Control Bureau will have to tell who is that bearded person? Which country is a citizen of, how many cases are registered against him in the country? If all this does not become a part of the investigation, then we will feel that the entire Narcotics Control Bureau is corrupt.
Bearded man not tested
Nawab Malik alleged that Wankhede's 'bearded' friend was present on the cruise. But it was not scanned. Those arrested were implicated by putting a bus trap. The picture shown is of NCB office. Nawab Malik also said that Sameer Wankhede will have to clarify about Sam D'Souza as well.