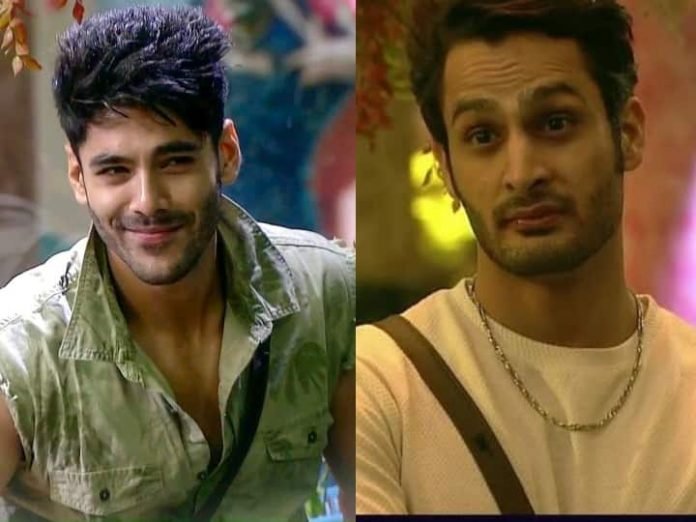 The drama never stops in the house of 'Bigg Boss 15'. The current season of the reality show has crossed all levels of fights, drama and mind games. During the captaincy task in 'Bigg Boss 15' last week, Umar and Simmba were battling each other for being in different teams.
Simba pushed Umar into the pool
In fact, the two got into an argument and Umar started abusing Simmba, and the matter soon turned into a heated argument. Simmba pushes Umar into the swimming pool and throws a basket at him while making some derogatory remarks against Umar.
People are waiting for 'Weekend Ka Vaar'
The show's followers were eagerly waiting for the episode 'Weekend Ka Vaar' to see the show's host Salman Khan reprimand Simmba for his behaviour, but to their dismay, Salman categorically ignored Simmba's actions and Talked about low key things to round up. Several users expressed their anger on social media and demanded Salman's resignation as the show host.
Users made such comments
One user wrote that it is a matter of shame that Colors TV cleverly muted the part of Simmba, while Salman did not even discuss the matter. Another user tweeted that being a fan of Salman Khan, I am very sad to see the way the makers of hashtag BB15 handed him a scripted pitch which is not true.
Salman said just this thing
Salman told Simmba that what he did to Umar was wrong. However, he said that he could understand that Simmba's actions were a reaction to Umar's constant provocation. As a punishment, Salman said that Simmba will not be eligible to participate in the Race to Finale functions in the coming week. But, many netizens did not like Salman's stand on this incident.