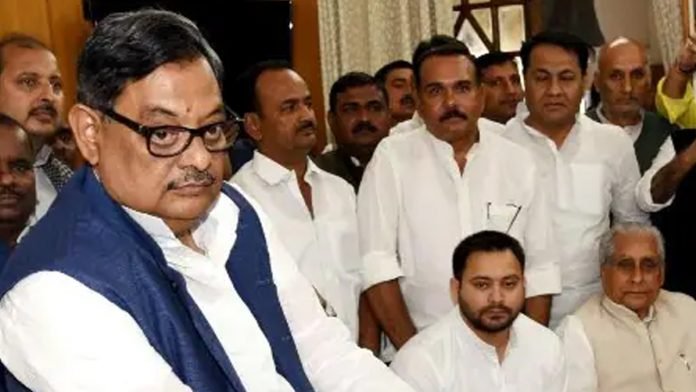 RJD Rajya Sabha MP Amarendra Dhari Singh arrested, ED took action on charges of fertilizer scam- In Bihar, Rajya Sabha MP from RJD (RJD) quota Amarendra Dhari Singh has been arrested by the ED ie the Enforcement Directorate team. On Thursday, the ED took this action in Delhi. Amarendra Dhari is accused of a fertilizer scam.
RJD MP arrested from Delhi
RJD MP Amarendra Dhari Singh has been arrested from the Defense Colony area of ​​Delhi. After his arrest, the ED team will interrogate him in connection with the fertilizer scam. On the other hand, after the arrest of AD Singh, then stir in the Lalu camp has intensified. Lalu is also currently at his daughter Misa Bharti's residence in Delhi. However, so far there has been no reaction from the Lalu family or the RJD camp on this arrest.
Amarendra Dhari Singh belongs to Bikram assembly constituency of Patna.
Amarendra Dhari Singh is a resident of Bikram block (assembly constituency) of Patna. Amarendra is also a big businessman and landlord. He has a private residence in Patliputra Colony of Patna and also has a lot of property in Ainakha village of Paliganj. Amarendra Dhari has a business of importing fertilizers and chemicals in 13 countries including real estate.
A D Singh was the dark horse of RJD
In 2020, when Lalu's party announced the names of two Rajya Sabha candidates, Amarendra Dhari's name was also in it. This name surprised everyone from the political corridor to the common people. Earlier, no one had heard the name of Amarendra Dhari Singh in the political circles. People were thinking that after all who is this dark horse of RJD?
Many RJD leaders did not even know Amarendra Dhari
The name of RJD candidate Amarendra Dhari Singh in the Rajya Sabha elections was shocking to everyone. The big thing was that many leaders of RJD themselves did not know this name itself. Associated with RJD.
Amarendra Dhari got ticket to win Misa in 2024
It is believed that Lalu was looking for a similar man after Misa Bharti's defeat in the Pataliputra seat twice. In fact, the votes of Naubatpur, Bikram, Paliganj, which decide the victory and defeat of Patliputra MP, are in great need of RJD. All these areas are dominated by the Bhumihar caste, in such a situation, by giving Rajya Sabha a ticket to Amarendra Dhari, Lalu tried to send a message to this caste that RJD is not doing its old but new era politics.