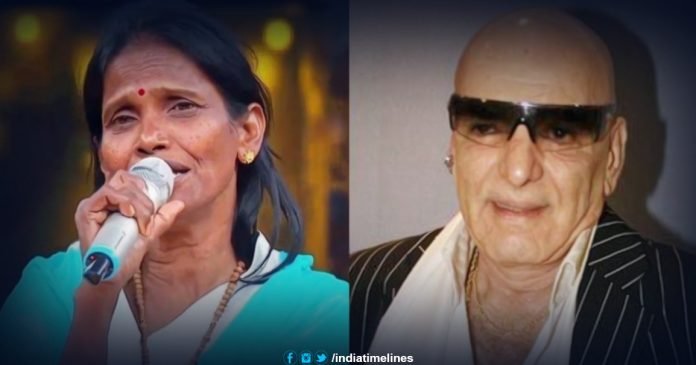 Ranu Mondal reveals she was a helper at late actor Feroz Khan- Ranu Mandal, who was once hardly got to two-time bread. She has now become a Bollywood singer. Himesh Reshammiya has given him the opportunity to sing in his film 'Happy Hardy and Heer'. The video of his song 'Teri Meri Kahaani' from the studio has gone viral on social media. Ranu revealed during a conversation that she and her husband were once servants in the house of the late actor Feroze Khan. According to Ranu, her husband was a cook at Feroze's house. The Khan family behaved well towards him. According to Ranu, this is the case when Feroze's son Fardeen was studying in college.
Ranu Mondal reveals she was a helper at late actor Feroz Khan
Was born in a good family
According to Ranu, she has seen a lot of struggle in her life. She says that she was born into a good family. But unfortunately, she was separated from her parents at the age of 6 months. However, she later stayed with her grandmother and after marriage moved to Mumbai from West Bengal.
Never sung with the intention of becoming a singer
Ranu says that she never sang songs with the intention of becoming a singer. Rather they had to do so circumstantially. According to her, she learned singing by listening to the songs of veteran singer Lata Mangeshkar on radio and cassettes.
Will also sing in Salman's 'Dabangg 3'
According to reports, after Himesh's film, Ranu will also sing in the Salman Khan starrer Dabangg 3. She says, "I am very happy. I have recorded 5-6 songs so far. The music facilities in Mumbai mean a lot to me. It is very difficult for me to go home from the plane (West Bengal) and then come back Is. It would be nice to have my house in Mumbai. Well, I don't need to care about it. God is there."
Popular video from Ranaghat station
In the same month, a social media user named Atinder Chakraborty shared a video of Ranu, in which she was seen singing the song 'Ek Pyar Ka Nagma Hai' at Ranaghat station in West Bengal. Himesh gave Ranu a break in the film after the video went viral. Since then, it has been in constant discussion. For more details, you can visit www.indiatimelines.com.