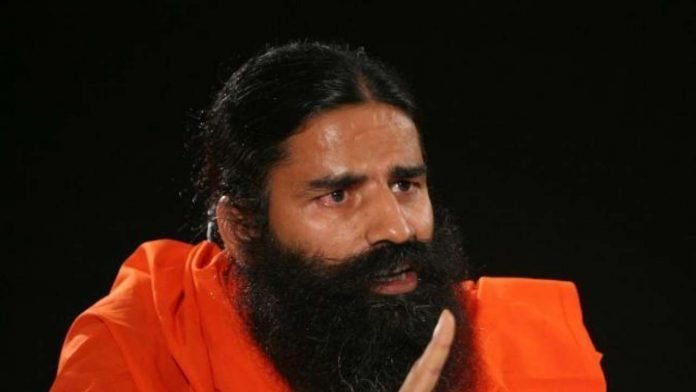 Ramdev asks IMA 25 questions after withdrawing statement on allopathy- Yogguru Ramdev has asked 25 questions to Indian Medical Association (IMA) and Pharma companies after withdrawing his controversial statement on allopathy. Some of these 25 questions are also very strange. Such as: man is very violent, cruel and cruel. Describe any medicine that makes her human in allopathy.
Similarly, there is another question: if allopathy is omnipotent and omnipotent, then the doctors of allopathy should not be ill?
These questions of Ramdev are being discussed well on social media. On Monday night, there was a debate between these members of the IMA and Ramdev on the news channels.
Earlier on Sunday evening, Union Health Minister Dr. Harsh Vardhan wrote a letter to Ramdev asking him to withdraw his anti-allopathy statement.
What did the Health Minister write in the letter?
Harshavardhan wrote in the letter, "Ramdev, by disrespecting the Corona warriors with his statement, has deeply hurt the feelings of the country. Therefore, he should withdraw his objectionable statement."
He wrote, "It is very unfortunate to say that millions of corona patients died due to eating allopathy medicine. Today if the corona mortality in the country is more than just 1.13% and recovery rate is more than 88%, then allopathy and its doctors are behind it. Is a significant contribution. "
Dr. Harsh Vardhan wrote, "I understand that you should make any statement on an issue by looking at the time period and the situation. At such a time, the current methods of treatment are not only a show of allopathy but also their doctors' ability, abilities and intentions. That raises the question, which is unfair. "
He wrote that the explanation given by Ramdev is insufficient to heal the hurt feelings of the people.
The Health Minister wrote, "You have only said in your explanation that your intention is not against modern science and good doctors. I do not accept the explanation given by you enough."
Ramdev regretted taking back the statement
He wrote that Ramdev's statement could prove to be a weakening of the doctors' morale and the fight against the corona epidemic.
Ramdev withdrew his statement after Harshvardhan's letter.
Ramdev regretted his statement and said that he is not opposed to modern medical science and allopathy.
Issuing a letter on social media, he wrote, "I withdraw my statement regretfully pausing the entire controversy of the struggle for medical practices."
Ramdev wrote, "My statement quoted is the statement of an activist meeting, in which I read a WhatsApp message that came. I am sorry if anyone's feelings are hurt by that."
He also wrote, "With the doctors of Allopathy having saved their lives by putting their lives at the corona period, we respect them. We have also saved the lives of crores of people with Ayurveda and Yoga, it should also be respected. . "
What did Ramdev say?
Earlier, the Indian Medical Association sent a legal notice to Yogguru Ramdev for his statements and said that Ramdev's statements have hurt the dignity and trust of the institute.
Recently, a video of Ramdev was circulating on social media, in which he said that more people have died due to allopathic treatment than Covid-19 in recent times.
In the video, he is seen straining when plasma therapy is removed from Covid-19's treatment list.
In the video, Ramdev says, "Allopathy is such a stoopid and bankrupt science that chloroquine was first dispersed, then remodecier failed, then anti-biotic failed, then steroid failed, and yesterday plasma therapy also failed."
As the controversy escalated, the Patanjali Yoga Bench cleared these allegations and said that the way Ramdev's video was circulated on social media is beyond context.
The statement said that "Ramdev had read these things in a private program and during that time he was reading some messages on WhatsApp. Swami Ramdev has never expressed mistrust of modern science."
Meanwhile, the Haryana government has decided to distribute the coronil kit of Patanjali Ayurved to the corona patients of the state. State Health Minister Anil Vij has informed about this.
This decision has been taken at a time when yoga guru Ramdev is engulfed in controversies about commenting on allopathy.
On Monday, Anil Vij informed about the decision to distribute the coronil and said that Patanjali will bear half the cost of this kit and half the price will be paid from the 'Covid Relief Fund' of Haryana Government.