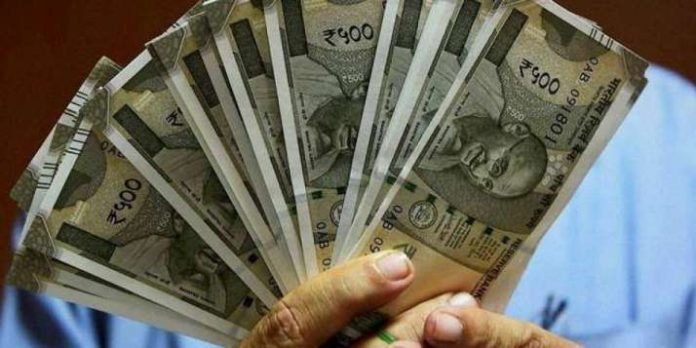 Earnings exposed in raid: Three officers of Rajasthan were exposed to assets worth crores of rupees. The Anti-Corruption Bureau (ACB) has taken this action by raiding 14 places of three officers of the state simultaneously.
The Anti-Corruption Bureau (ACB) has cracked down on three officials in cases of acquiring disproportionate assets. ACB has disclosed assets worth crores. ACB teams have carried out the search operation at more than a dozen locations of Nirmal Goyal, Exin of Jaipur Development Authority, Pradeep Sharma, Thanaprabhari of Jodhpur Sursagar and Chittorgarh DTO Manish Kumar.
The Anti-Corruption Bureau on Thursday raided 14 locations of three state officials simultaneously. JDA Xen Nirmal Goyal has got 1450 percent more than the income, Jodhpur's Sursagar SHO Pradeep Sharma has got 333 percent more and Chittorgarh DTO Manish Kumar Sharma has got 232 percent more property than the income.
Exine Nirmal Goyal: 1450 percent more assets
Expenses during service and investment of 6 crores in assets.
– Estimated to be 1450 percent more of the legal income.
– Search operation done at four locations of Nirmal Goyal.
23 bottles of foreign-expensive liquor were found from Goyal's Mansarovar residence.
– 2 thousand dollars, 245 euro foreign currency also came out.
– 2 lakh 27 thousand 790 rupees cash, two cars.
– Two plots of 1100 yards, papers of a mansion in Deeg, keys of two lockers.
– 318 grams of gold, 3.5 kg of silver and other property papers were found.
Search operation was also conducted at Goyal's residence located on Rajat Path.
– 1 Mercedes, 1.60 lakh cash, 323.8 grams of gold.
– 4.400 kg of silver, a locker key was found.
ACB also did a search on the farm house located in Mansarovar.
– A Bolero camper, empty bottles of foreign liquor recovered.
– Expensive trees and plants have also been found from the farm house,
The diaries of accounts were also found from the JDS office.
Inspector Pradeep Sharma: 333 percent more assets
– Search at 4 locations located in Jodhpur, Bhopalgarh and Bikaner.
– Expenses during the service and investment of 4.43 crores on assets.
– Agreement to buy land for crusher from Jodhpur residence.
– 3 buses from private school spread over 10 bigha campus in Bhopalgarh.
– 22 thousand square feet construction, furniture also found.
ACB sealed when Bikaner residence was closed.
DTO Manish Sharma: 232% more assets
ACB search on 6 locations of Sharma.
– Investment of 1.84 crores on assets spent during service.
– Estimated to be 232 percent more than legitimate income.
99 thousand 500 rupees received from the flat located in Chittorgarh.
– An infield bike, Creta car, overseas travel documents, laptop, camera.
– Apple phone also found.
– Search continues for Jodhpur accommodation and Barmer travel agency.
DTO Manish Sharma's flats in Udaipur and Jaipur have been sealed.