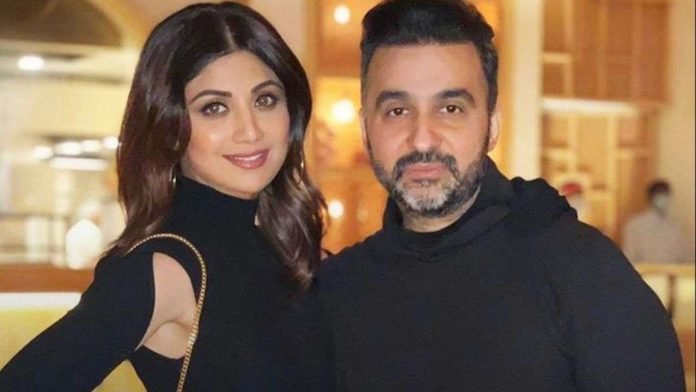 Raj Kundra Plan B: Revealed in new chats- 'Dirty Picture' 'master' Raj Kundra made 'Plan B'- New revelations are coming from the WhatsApp chat of Raj Kundra, who is trapped in the pornography case. It seems that he was already aware that sooner or later he would come under the radar of the police. In such a situation, he had also prepared a 'Plan B' to avoid this. While the fort court on Tuesday sent Raj and his aide Ryan Tharp to police remand till July 23 after their arrest on Monday night, the Mumbai Police has gathered speed in gathering evidence against Raj. WhatsApp chats have emerged as the biggest problem for Raj Kundra. There are serious allegations against Raj Kundra of making porn films and selling and broadcasting them in the country and the world. After the 'Hotshot App' was suspended, Raj Kundra had mentioned his 'Plan B' on WhatsApp with Pradeep Bakshi.
'Never mind, Plan-B has begun'
The property cell of Mumbai Crime Branch arrested Raj Kundra after interrogation late on Monday night. When the crime branch investigated the mobile of Raj Kundra's X PA Umesh Kamat, it found many such chats of Raj, which shows that he had already foreseen the imminent danger. In the new WhatsApp chat that has surfaced, there is a group named 'H Accounts'. In which Pradeep Bakshi wrote in November last year that the Hotshot app has been suspended by Google. It was also told that this happened due to ignorance of the rules. Responding to this, Raj Kundra wrote, 'No matter plan 'B' has started. The new application will be live at the most in 2 to 3 weeks.
'Well done we prepared for Bolifem'
The name of this 'Plan-B' of Raj Kundra was Bolifem. Meanwhile, another chat of Umesh Kamat and Raj Kundra has surfaced, in which Raj Kundra sent a news article to his PA. It is written in this that the police can send summons to the owners of 7 OTT platforms broadcasting porn videos. To this Raj Kundra replied, 'Very good that we prepared for Bolifem.' In response to this, Umesh Kamat wrote, 'We come to the office and talk. We should remove the extreme bold content till then. To this Raj Kundra says, 'I doubt it will make a difference'. In response, Kamat writes, 'It is not even so serious. They will only ask to remove the objectionable content.
'Sell old content fast'
Umesh Kamat further tells Raj Kundra that for now the daily revenue from films is barely 15 to 20 thousand. On this, Raj Kundra further says that the future is of live content, as it cannot have screen recording. So it won't make much difference. Raj tells Umesh to sell the old content quickly so that Rs 50 lakh can be recovered.
Was supposed to do live streaming on 'Bolifem'
Crime Branch believes that Raj Kundra wanted to stop the shooting of porn films. Instead, he was emphasizing on live streaming content of models and actresses. This was their preparation, because even if pornographic films were removed from websites and apps, live streaming would continue. The special thing is that he was going to do all this on 'Bolifem' and this was his 'Plan B'.