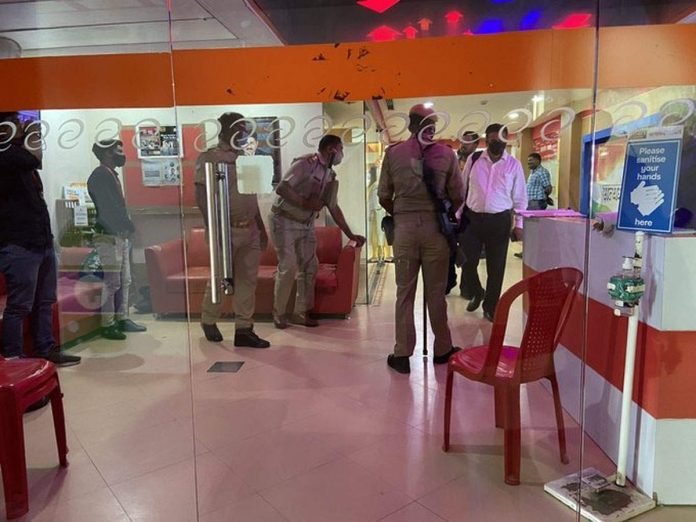 Raids on media offices from Lucknow to Indore! IT team reached the house of many journalists- The Income Tax Department team raided the office of the state news channel Bharat Samachar in Uttar Pradesh on Thursday morning. The Income Tax team has raided the Hazratganj office of Bharat News Channel. Apart from this, the Income Tax team has also raided the residence of the channel's Editor-in-Chief Brijesh Mishra in Vipul Khand. Apart from Lucknow, raids have been conducted at the locations of people associated with the channel's board in Basti and Jaunpur districts of the state.
According to the information, 7-8 officers and police officers have participated in the raid on the channel's office. Apart from this, the house of Editor-in-Chief Brijesh Mishra, who lives in Vipul Khand area, is also being searched. Apart from Lucknow, the Income Tax Department team has reached the house of MLA Ajay Singh in Basti. At the same time, the house of BJP MLA Omprakash Jaiswal in Jaunpur has also been raided. It is being said that they are related to the management of the channel.
Raid on 'Dainik Bhaskar' office
Opposition parties have raised questions on the incident of raid on TV channel's office in Lucknow. On the other hand, in some parts of Madhya Pradesh, Rajasthan, the offices of Hindi newspaper Dainik Bhaskar and the houses of people associated with the management have been raided by the Income Tax Department. The offices of Dainik Bhaskar's Bhopal, Indore and some other districts have been raided.
Arvind Kejriwal raised questions
After the raids on media offices, Delhi CM Arvind Kejriwal wrote in his tweet, 'The Income Tax raids on Dainik Bhaskar and Bharat Samachar are an attempt to scare the media. His message is clear – those who speak against the BJP government will not be spared. Such thinking is very dangerous. Everyone should raise their voice against it, these raids should be stopped immediately and media should be allowed to work freely.'
Rajbhar also surrounded
On the other hand Omprakash Rajbhar, former minister of UP government and president of Suheldev Bharatiya Samaj Party, wrote in his tweet saying that the action was wrong, 'After Dainik Bhaskar, the house of the editor-in-chief of Bharat Samachar Brijesh Mishra and state head Virendra Singh was raided, up to you
Punishment is being given for spreading the truth of the Indian lying party. Brijesh Mishra ji is a bold, fearless, courageous journalist who always shows the mirror to the BJP government.