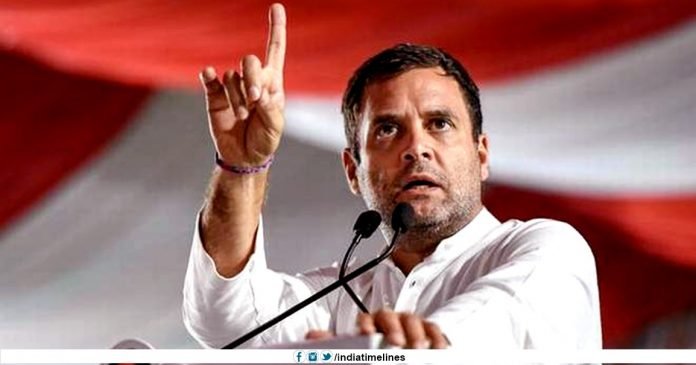 Rahul told Congress's views on democracy on the day Indira Gandhi imposed- Hardly anyone will be able to forget the day of 25 June 1975. Whenever the pages of history are changed, then this date will knock like a gritty on the eyes. It was on this day that the then Prime Minister Indira Gandhi declared emergency in the country. Former Congress President Rahul Gandhi has talked about Congress's view on democracy on this day itself.
The tweet was made shortly before the official Twitter handle of Congress. In it, along with the picture of Rahul Gandhi, some lines have been written for democracy. Along with this #congresskevichaar was also used. It is written in this tweet that democracy means decentralized power and debate. It is the institutions that hold the government accountable. It is the duty of the government towards the welfare of the people and not vice versa.
The special thing is that Congress talked about democracy on the day when democracy was murdered on this day itself. Emergency was declared on this day. After this the whole country was made a prison. Thousands of politicians were put behind bars. The lights of newspaper offices were cut. There were so many arrests that the prison was reduced. After that the grounds were also turned into a prison.