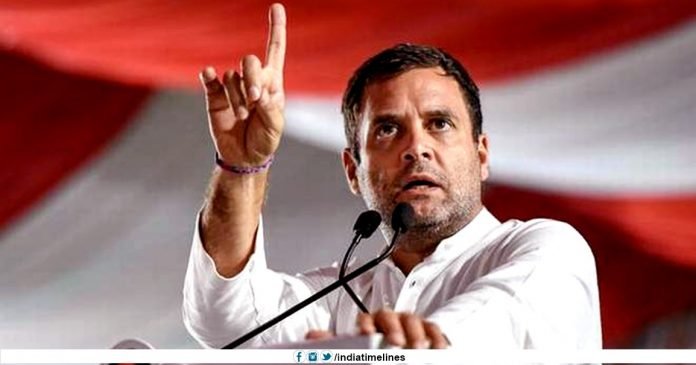 Rahul – Sidhu Meeting: If Priyanka does not celebrate: Rahul does not meet Sidhu at all: Former Congress President Rahul Gandhi was very angry with party leader Navjot Singh Sidhu. How deep his displeasure is, can be gauged from the fact that Sidhu had to resort to Priyanka to meet Rahul. If the party general secretary and Rahul's sister Priyanka had not stood with Sidhu to open a front against Punjab Chief Minister Amarinder Singh, it would have been impossible for him to meet Rahul. If sources are to be believed, Priyanka had to make a lot of effort to convince Rahul to meet Sidhu. It was Priyanka who mediate and made Sidhu feel relieved.
Priyanka persuaded Rahul, then Sidhu met
News channel NDTV quoted top Congress sources as saying that earlier there was no meeting schedule of Rahul and Sidhu, but later Priyanka took the initiative and persuaded Rahul to meet Sidhu. After that Rahul and Sidhu not only met but both of them talked for 45 minutes. Sources say that such a long meeting between Rahul and Sidhu should be taken as an attempt to reconcile the Punjab Congress. Earlier, Sidhu met Priyanka Gandhi at her residence. After meeting Sidhu, Priyanka went straight to meet Rahul and party president Sonia Gandhi. Sidhu waited there till Priyanka returned to his residence.
What is the formula for redressal of complaints?
However, in the meeting held first with Priyanka and then with Rahul, the information about which formula was drawn for Sidhu's complaints and demands is still not revealed. By the way, Sonia Gandhi has received the report of the committee, in which possibly a formula has been suggested to solve the Punjab crisis. Now all the cards are in the hands of the Congress President.
Will Sidhu-Captain, both agree to the matter of high command?
However, it is being said that meeting Rahul Gandhi only means that Sidhu has made up his mind to accept any possible decision of the High Command. But, it also remains to be seen whether Captain Amarinder will obey every decision of the High Command? If sources are to be believed, the Captain himself does not want to escalate the ongoing conflict with Sidhu with the assembly elections approaching. On the other hand, Sidhu is aware that most of the influential leaders of the state Congress are not ready to accept him as an alternative to the Captain. Sidhu is seeing no option in such a situation but to accept the order of the High Command.
The captain can be called to Delhi Durbar
By the way, it is yet to come to the fore whether the party high command was successful in persuading Sidhu or not. It is also feared that even though Sidhu has met Rahul, Priyanka, the crisis will not be resolved so soon. If Sidhu still does not agree, then no one can save Congress from bearing the brunt in the assembly elections. It is also possible that after the meeting of Sidhu, the Captain may also be sent an invitation to meet Sonia-Rahul. The Captain had come to Delhi last week, but he could not meet Sonia Gandhi. If sources are to be believed, the final decision on the Punjab crisis will be taken this week.