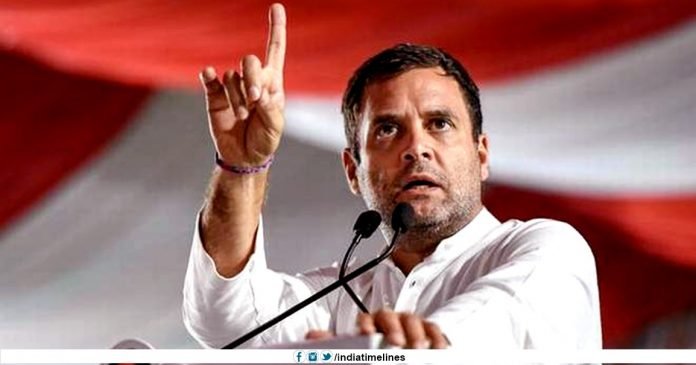 Rahul Gandhi's tweet came on PM Modi's birthday, know what he said- Prime Minister Narendra Modi is celebrating his 71st birthday (PM Narendra Modi 71st Birthday). On this occasion, the Bharatiya Janata Party (BJP) is organizing several programs across the country and the party has planned a 20-day nationwide campaign, which has been named as Sewa and Samarpan Abhiyan. All the leaders of the country and the world are congratulating PM Modi on his birthday.
Rahul Gandhi congratulates PM Modi
On the occasion of PM Narendra Modi's birthday, his arch political opponent and Congress MP Rahul Gandhi has also congratulated (Rahul Gandhi wishes PM Narendra Modi). Rahul Gandhi wrote on Twitter, 'Happy Birthday, Modi ji.'
Exhibition will be shown on Namo App
On the occasion of Prime Minister Narendra Modi's birthday, an exhibition related to PM Modi's birthday will be shown on the Namo app. An option has been added on the Namo app called 'Amrit Prayas', through which people can participate in works like blood donation camp, cleanliness campaign, service in old age home. An appeal has been made to the people to take a pledge to serve the country with a happy birthday message.
Service and dedication campaign launched
On the occasion of PM Modi's birthday, BJP will start the 'Seva and Samarpan Abhiyan' program at Delhi Headquarters today. This program will run till 7 October. Twenty years of Prime Minister Modi's political journey are also being completed on 7 October. Also, BJP youth organization will organize a blood donation camp on this day. In this campaign, BJP workers will reach from village to village, house to house through various programs, will contact and communicate, do service work. Front and cell workers will also participate in this campaign.