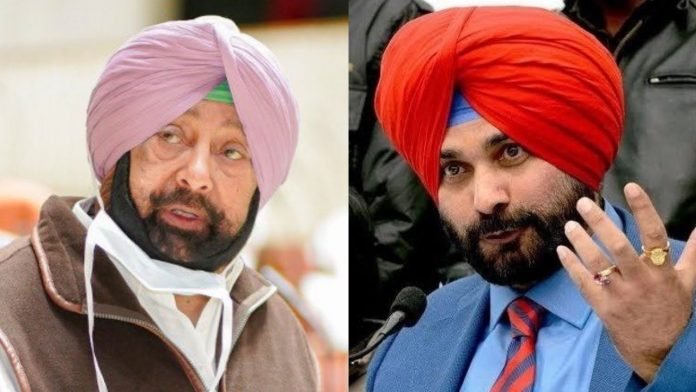 The internal strife in Punjab Congress is not taking its name to end. Another leader has jumped in the midst of the ongoing tussle between the leaders of Sidhu and Captain Amarinder Singh's faction in the state. Former Union Minister Manish Tewari has written a sher of Akbar Allahabadi, targeting Sidhu in the midst of the controversy. While posting a video of Sidhu's 'brick to brick statement', Tiwari took a jibe at him. Manish Tewari's tweet has come at a time when Harish Rawat, in-charge of Punjab, has reached Delhi to meet Rahul Gandhi.
Posting the video of Sidhu's speech in his tweet, Manish Tewari wrote, 'If we sigh, we become infamous, even if they kill, there is no discussion'. Manish Tewari's statement in the political crisis of Punjab is also important because for a long time he has been an MP from the important Anandpur Sahib seat here. Tiwari's statement has come at a time when the party's Punjab in-charge Harish Rawat has reached Delhi to meet senior Congress leader Rahul Gandhi.
Posted video of Sidhu's speech
In the statement video posted by Tiwari, Sidhu had said many things while referring to his conversation with the high command. Sidhu had said in the speech, "I have said only one thing to the (party) high command. If I fulfill the aspirations of the people and implement the Punjab model, I will not let the Congress lose in politics for the next 20 years. But if you don't let me decide, then 'I will play brick to brick'…. because there is no use of being a vision horse.'
Rawat said – will see the context of the statement
Responding to Sidhu's remarks, Harish Rawat told media persons that within the bounds of Congress conventions and the party's constitution, Sidhu already has the freedom to take decisions. "I cannot question him on the basis of media speculation… I will see the context of the statement. They have their own way of saying things. He is the party chief, who can take the decision apart from him?'
Conditions reached Sonia Gandhi
Rawat, who met Congress President Sonia Gandhi in Delhi on Friday, told reporters, "I have apprised her of the latest situation." I have told him that all parties will follow his instructions. There have been some problems, but we are trying to solve them. Things are under control… There are two three groups and we hope they will respect each other's feelings and work together. It is expected that the Chief Minister, PPCC chief or ministers will respect each other and work together.