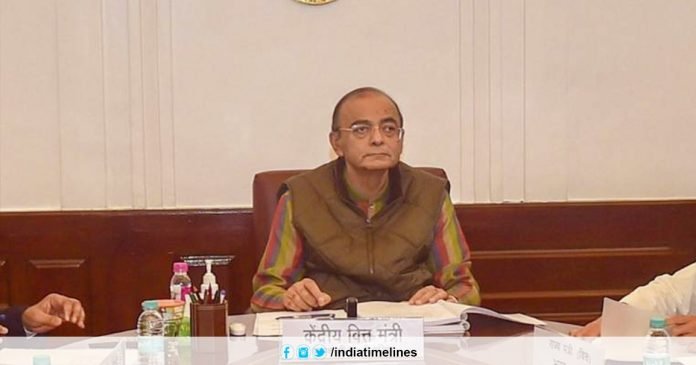 Public Sector Banks are lifeline of Indian economy, New Delhi: Finance Minister Arun Jaitley assured the public funding of public sector banks on Thursday and expressed hope that the six lenders under the immediate corrective action framework of the RBI will soon come out of it. He said that the Insolvency and Bankruptcy Code (IBC) has been a success story and the government has kept the length of hand from following the procedures.
Public Sector Banks are lifeline of Indian economy: Union Finance Minister
"The government is firm on your promise to keep your money in terms of capital. I am happy that recently many banks have come out of PCA norms and I am sure those who are still remaining will try and improve their measures. Jaitley said that his commitment is with the support of the government so that we can see more healthy banking in the coming years.
11 of the 21 public sector banks were kept under the PCA framework last year. Five banks – Allahabad Bank, Corporation Bank, Bank of India, Bank of Maharashtra and Oriental Bank of Commerce – have been removed from this month. The 6 PSBs in the PCA list are United Bank of India, IDBI Bank, UCO Bank, Central Bank of India, Indian Overseas Bank and Dena Bank.
While speaking at the Indian Banks' Association (IBA) event, Jaitley said that the norms of banking have changed and now the decisions are based on merit and professionalism. "I am aware of the fact that you (Public Sector Bank) are working in a competitive environment and you are still bound to some restrictions, your public and social responsibility is much more than your private sector competitors.
Public Sector Banks are lifeline of Indian economy, "In the case of hiring talent, you do not enjoy the same level of independence as they do, for the private sector bank recruitment and you can not … And despite these obvious restrictions, Take possession of a lion (you have remained) competitive, large, and lending, "he said.
He asked public sector lenders to discharge their professional and commercial functions and to consider themselves "independent".
"This is a discipline that both the government and the banks will have to accept now. The Prime Minister said in January 2015 that you (the banks) will not get any pressure from the government as your functional freedom in relation to commercial decisions. Said that in terms of its words and in this changing environment I can see the difference in functioning. For the latest updates, you can visit www.indiatimelines.com.
Talking about IBC, the minister said that any instance of intervention by the government in this process would discredit the whole process and bring an amazing name to amazing reformation.
Public Sector Banks are lifeline of Indian economy, PCA framework of RBI 
"IBC has been a success story and it helped to bring back 2.85 lakh crore in the banking system … There is a desire to become more ethical in a developed society. Of course, carrot also works which you Do not be a fugitive and run away with him. There is a law with him.
"Black money law has made life very difficult. Keeping the property outside the country is no longer safe and now more and more countries are coming in transparency and disclosure norms in 2019, I think many sins of the past are going to happen. Revealed, "said Jaitley.
Saying that the worst thing about the problems of the banking sector is behind us, he said that in the history of the last 5 years, there would be "turning" in India's development as a moral society.
Since the 2014-15, the government has invested around 2.5 lakh crores in PSB till February 2019. During this period, these banks have raised Rs 66,000 crore.