PUBG Mobile India welcome gift leaked online before a re-launch in India
Popularly known worldwide game playerUnkown's Battle Ground (PUBG) is trending with the latest updates that PUBG Mobile India welcome gift leaked online. The latest updates are hitting around among the users before a re-launch, PUBG mobile, Welcome gift leaked a while ago. While uncertainty over the release date still continues, the launch date of PUBG Mobile in India will be announced soon. Most awaited day when a ban on PUBG mobile will be banished and PUBG will be re-launch soon in the country with new dimensions and features.
PUBG corporation stated not only Indian gamers will get localized version of the game but also promised data management will be secured said, sources. PUBG Mobile was significantly the eminently popular mobile game in India prior to a ban. In the year 2019 in India the users breached it's limit between 45 -50 million around and more than 50 million monthly active users in 2020.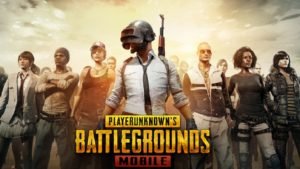 The Ministry of Electronics and Information Technology (MEITY), banned PUBG lite and other 116 Chinese apps under the Section of 69A of Information Technology Act in the month of September in India, the reason was given that the app is involved in activities that are bias to government and ethics, defense and security of the country.
According to many data miners and youtubers the news PUBG Mobile India welcome gift leaked online is stirring around. The gift would be a reward crate which is going to include the Anarkali Headgear, Anarkali Set and a Classic Crate Coupon. The said gift is expected to be given to gamers who would be downloading and playing PUBG Mobile India at the time of launch, said the source . The reports have said that the the APK download links would be available on PUBG India's official website.
Note: All the above items have appeared inside the PUBG Mobile global beta version only and could be just for a test. The real rewards might get changed during the time of re-launch.
For more updates visit www.indiatimelines.com