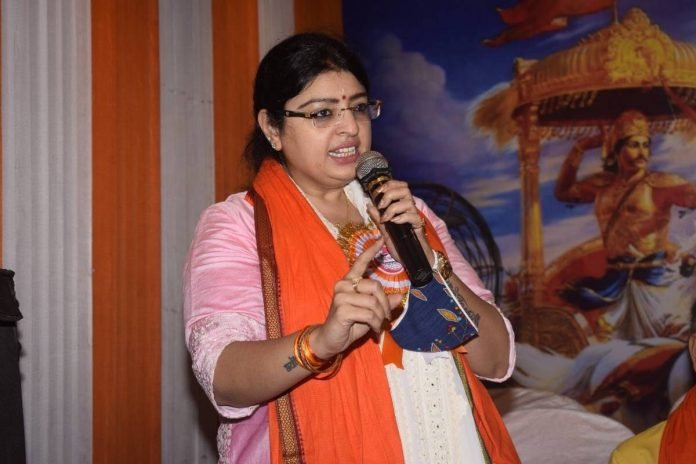 Priyanka Tibrewal Profile: Who is Priyanka Tibrewal whom BJP made its 'trump card' against Mamta- BJP has announced its candidate for the West Bengal Assembly by-election from the Bhawanipur seat. BJP has made lawyer Priyanka Tibrewal its candidate from here. Priyanka will dance in front of West Bengal CM Mamta Banerjee. The main contest on this seat is now between BJP and TMC as Congress has refused to field its candidate here. Let us tell you that Mamta Banerjee was defeated in the assembly elections by BJP's Shubhendu Adhikari on Nandigram seat, after which Mamta Banerjee is now contesting by-election from her traditional seat Bhawanipur.
Priyanka is the vice president of West Bengal BJP Yuva Morcha
Priyanka Tibrewal is the Vice President of Bharatiya Janata Yuva Morcha in West Bengal since August last year. Now she will give a competition to West Bengal CM Mamta Banerjee in the Bhawanipur seat. Priyanka joined BJP in 2014 and after 6 years in 2020, she was made the Vice President of Bharatiya Janata Yuva Morcha in Bengal. Priyanka has been a candidate of the assembly even before the BJP.
She is also a lawyer of the Supreme Court and Calcutta High Court.
Priyanka Tibrewal is also a lawyer by profession. She practices in Supreme Court and Calcutta High Court. She was born on 7 July 1981 in Kolkata. He did his schooling in Kolkata while he did his graduation from Delhi University. However, she came back to Kolkata to study law and completed her law studies at Hazra College.
Priyanka lost the assembly election
Priyanka Tibrewal had contested from the Entalli assembly seat in the recently concluded West Bengal Assembly Elections 2021, but she lost to Swarna Kamal Saha of TMC. Priyanka had also contested the municipal council election in 2015 on a BJP ticket, but unfortunately, she had to face defeat from the TMC candidate here too.
Priyanka herself filed a petition against Bengal election violence
Priyanka Tibrewal, a lawyer by profession, has been representing her party in the court as well. He had filed a petition in the Calcutta High Court regarding the violence after the West Bengal elections. Apart from this, Priyanka had also filed a caveat in the Supreme Court regarding the West Bengal violence.