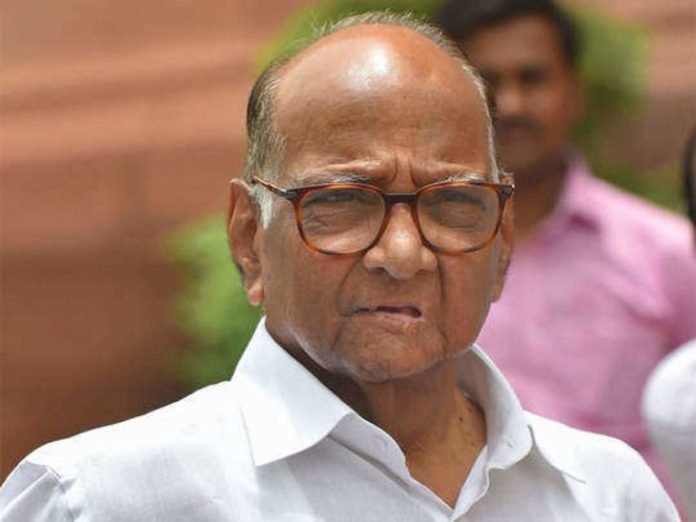 Preparation for 2024: Sharad Pawar met Prashant Kishor for the second time in 15 days- Nationalist Congress Party (NCP) chief Sharad Pawar has already started uniting opposition parties for the Lok Sabha elections to be held in 2024. After meeting election strategist Prashant Kishor on Monday, Pawar has called a meeting of the Rashtra Manch at 4 pm on Tuesday. The foundation of Rashtra Manch was laid by Yashwant Sinha in 2018 against the policies of the Modi government.
For the first time after the Corona epidemic, leaders of opposition parties will gather at one place instead of video conferencing. Leaders of 15 parties can attend the meeting being held under the banner of Rashtra Manch. Yashwant Sinha, Sanjay Singh from Aam Aadmi Party, Pawan Verma, and many more leaders are likely to come. NCP President Sharad Pawar will participate for the first time in the Rashtra Manch meeting. At present, this platform is not a political front, but becoming a third front cannot be ruled out in the future.
Sharad Pawar has met Prashant Kishor twice in 15 days. Earlier on June 11, both had a meeting at Pawar's Mumbai home. According to sources, there was a discussion between the two for about half an hour. This meeting is being seen as a major turnaround for the 2024 Lok Sabha elections. There is talk that Pawar is trying to mobilize the opposition to stop Prime Minister Narendra Modi.
3 meanings of yesterday's meeting!
The exercise of forming a third front for the 2024 general elections has already started.
After Prashant Kishor's victory in the Bengal elections, Mamata is trying to make her the face of the Third Front.
Pawar will play the role of convener of the Third Front.
Conflict continues between central and state government in Bengal
West Bengal Chief Minister Mamata Banerjee has already put her stamp on the Rashtra Manch. In Bengal, the tussle continues between Mamata Banerjee and Governor Jagdeep Dhankhar. Earlier, Mamta has also tried to gather the opposition. He had said in his election meetings that if the opposition parties want together, they can defeat Modi in the 2024 elections, but now we have to focus on fighting Corona.
Mamta had said – the central government is doing politics of revenge
Earlier, Mamata had accused the central government of doing vendetta politics. When the Chief Secretary of West Bengal was called from the state to Delhi, he said that the senior bureaucrats of the state should be allowed to work for the people amid the crisis of Corona. He had claimed that Prime Minister Narendra Modi and Home Minister Amit Shah were creating difficulties for his government at every step after the BJP's defeat in the assembly elections.