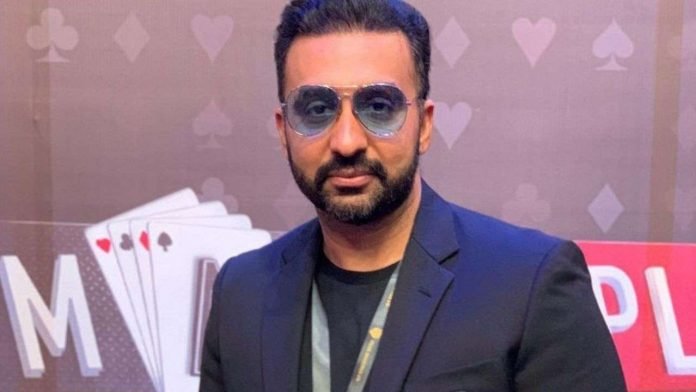 Pornography Case: Raj Kundra's company demanded topless videos from the model- Shocking revelations are being made daily about Raj Kundra, who was recently arrested in the case of making a pornography case and his exploits. Raj Kundra was arrested by the Mumbai Police recently for making porn films and airing them on paid apps. Since then new things are coming to the fore in this case.
Now an email has surfaced in this case, which has created panic. It has been learned from this email that the content head of HotShots had asked two people – Paras Randhawa and Jyoti Thakur for bold videos for one of their projects 'Khwaab' through email.
How to shoot, where camera angle…all info
'Zee News' holds a digital copy of the email sent by the HotShots App. This email was sent by the owner of the app on August 14, 2020 at 5:25 pm, in which the owner of the app also mentioned what kind of content is required for that project. How will it be shot and at what angle will the camera be placed.
Lead actress has to be topless
It is also clearly written in the email that the lead heroine who will work in bold videos will have to go topless and expose her back to the camera. Along with this, it has also been specified that separate bold posters of films will be made for social media. Some will be normal and some will be landscape sized posters.
How much normal and how much bold, everyone's information
Not only this, the time frame of the teasers that will be made for the film 'Khwab' has also been explained in detail. It is clearly written in the email that first the normal teaser will be 5.15 seconds and then after that the part of 60 to 90 seconds will be in bold, which will be uploaded on the app. Apart from this, non-bold video songs of 2-3 minutes will also be shown.
3 lakh rupees will be available on getting the video approved
The email also states that if the Hotshots team approves the video made by Paras Randhawa and Jyoti Thakur, they will be bought from them for Rs 3 lakh. Some information has also been given about the profile of the lead actress who will work in the bold film. For example, he should agree to do bold scenes of his own free will. He should be popular on social media and have a strong presence.
Let us tell you that Raj Kundra had also mentioned about this 'Khwab' project in his WhatsApp chat. The controversial Hotshots app, which came to the fore in this entire case of pornography, was banned on Google Play Store and Apple App Store in the year 2020.
Raj Kundra was running these 3 WhatsApp groups
At the same time, in the interrogation of Crime Branch officials, Raj Kundra revealed many secrets and told how he had created 3 WhatsApp groups to run the business of porn films. According to the information, the first group was HS-account in which Raj Kundra himself was associated with the content, subscribers, payments, transactions and profits of porn business of Hotshots app. The second group was HS-operation which included what kind of porn is required, how to shoot, who is the artist, their payment, editing of porn film, final content and final print along with sending ftp or link to UK based kenning company There were At the same time, the third and most important group was HS take down, in which the work related to monitoring of copyright and piracy of porn films was done. Raj Kundra was the admin of these three groups.