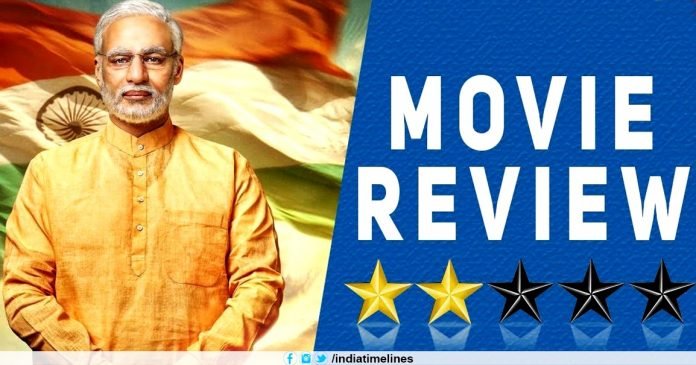 PM Narendra Modi Movie Review: Director Umang Kumar's film PM Narendra Modi was finally released in cinema homes after huge controversy. This biopic of Prime Minister Narendra Modi has been released at a time when there was an election environment everywhere in the country. Because of the election, the Election Commission had banned its release during the code of conduct, due to opposition from opposition parties, which was released on April 11. Finally, the movie is now releasing. Modi's bumper victory in the Lok Sabha elections was held on May 23, but the makers of the film had already predicted the return of PM Narendra Modi on the posters of his film.
PM Narendra Modi Movie Review
Details About Movie
Film – PM Narendra Modi
Director-Umang Kumar
Artist-Vivev Oberoi
Film type biography
Star-3.4 ***
Story
The story of the film is simple. The story of the film has been shown to Modi, from selling tea to till service to the country and then to becoming Prime Minister. The story of the film begins with the BJP's 2013 meeting in which Narendra Modi (Vivek Oberoi) is declared the Prime Ministerial candidate. PM Modi's conflicts have been told in the middle of the film. The story of the film ends in the year 2014 when Narendra Modi took oath of PM's post. Seeing the film, it seems that if Vivek Oberoi and his team had waited for a few months, they could have seen the glimpse of the year 2019 in the film. There were many ups and downs in Modi's life, but he never looked back. To know the ups and downs of Modi's life, you will have to watch the whole movie.
Direction and Acting
PM Narendra Modi Movie Review- The story of the film could have been more creative. The story written by producer Sandeep Singh may be simple but impractical. Film P.M. Narendra Modi is a straightforward film. The film's dialogues are quite strong, so screenplay and script have also been formed. The film's sights have become beautiful. The cinematography of the scenes, especially in the Himalayas, is tremendous. If the music of the movie speeds up the story, then the background score is also good. A big part of the story of this film will be a collection of speeches by Modiji. Many types of information about Modi ji are available in place, but the things which can not be easily received, would have been a little focused, surely the movie would have been better.
If we talk about the acting,  then Vivek Oberoi's work in the role of Prime Minister Modi is fine. Vivek, the body-language and nuances of Modi are being seen to play well. Manoj Joshi also plays a role in Amit Shah's character. For the latest updates, you can visit www.indiatimelines.com.