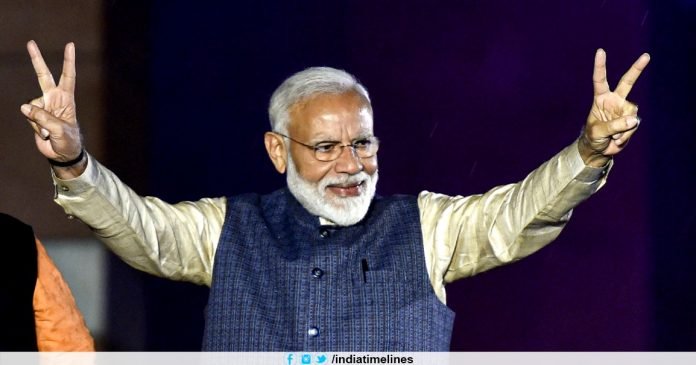 PM Narendra Modi congratulates the new Israeli Prime Minister Naftali Bennett- Naftali Bennett, the leader of the right-wing Yamina party in Israel, was sworn in as prime minister. On this occasion, Prime Minister of India Narendra Modi congratulated him through Twitter. Prime Minister Narendra Modi on Monday congratulated right-wing Yamina Party leader Naftali Bennett on taking oath as the Prime Minister of Israel. He also said that he is eager to further strengthen the strategic partnership between the two countries.
Modi tweeted, "Congratulations to Naftali Bennett on becoming the Prime Minister of Israel. We complete 30 years of upgrading our diplomatic relations next year and I look forward to meeting you on this occasion and further strengthening the strategic partnership between the two countries."
Bennett was sworn in as Israel's prime minister on Sunday. With this, the tenure of Benjamin Netanyahu, who had been in the post of Prime Minister for 12 years, ended. Prime Minister Modi lauded former Prime Minister Netanyahu at the end of his "successful" term and thanked his leadership for personally focusing on the India-Israel strategic partnership.
In Israel's 120-member parliament, the Knesset, voted on the new government yesterday, 60 members voted in favor and 59 against it. During this one member remained absent. The new government has 27 ministers out of which nine are women.
Parties of different ideologies have formed an alliance for the new government. Among them there is also a party representing the Arab community along with right-wing, left, centrist. Mickey Levy of Yes Etid Party was elected Speaker of Parliament. 67 members voted in his favor.