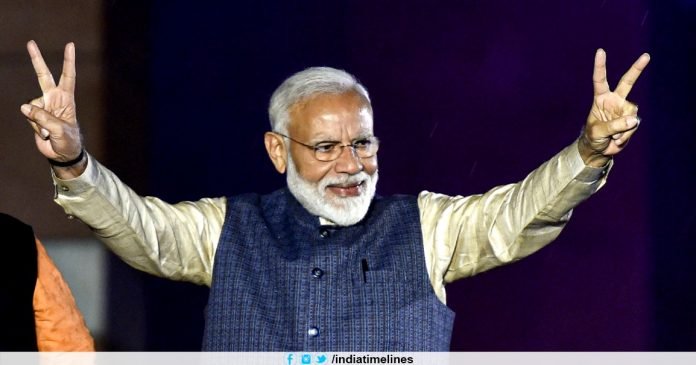 PM Modi speaks to US Vice President Kamala Harris, hopes of eradicating vaccine shortage- Prime Minister Narendra Modi on Thursday spoke to US Vice President Kamala Harris and discussed bilateral ties, apart from ongoing efforts to further strengthen the India-US vaccine partnership. PM Modi discussed the possibilities of partnership of both the countries to contribute to the recovery of health and economic sector after Corona.
After discussing with Harris, Modi tweeted and said, 'I spoke to Vice President Kamala Harris a while back. I appreciate the assurance given to India on the supply of the vaccine as part of the US strategy for vaccine sharing globally.
During this, the Prime Minister thanked Kamala Harris for the cooperation and solidarity received from the US government, businessmen and overseas Indians. In another tweet, he said, 'We also discussed the ongoing efforts to further strengthen the India-US vaccine partnership and the potential for partnership between the two countries to contribute to the health and economic recovery after Covid-19. .'
On Thursday itself, the Joe Biden administration announced a plan to distribute the remaining doses of the corona vaccine with other countries. The US will supply the remaining 75 percent of its vaccine through the 'Covax' initiative run in collaboration with the United Nations. The remaining 25 percent will supply the vaccine directly to the partner countries.
America has sent help in the form of essential medicines and medical devices to India during the second wave of Corona. After the talks between PM Modi and Kamala Harris, it is expected that America will supply its remaining vaccine directly to India. Due to this, the hope of ending the shortage of vaccine in the country has also increased.
According to the announcement of US President Joe Biden, America will supply 80 million doses of the vaccine by the end of June. Of these, 25 million doses will be supplied initially, of which 75% i.e. 19 million will be sent to other countries under Covax. The remaining 6 million doses will be sent to those countries where the cases of corona are increasing very fast and there is a great need for vaccination here. These countries include Canada, Mexico, India and South Korea.