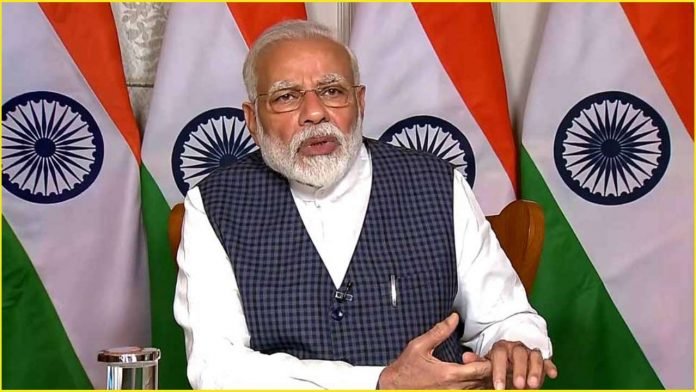 PM Modi launched Ujjwala Yojana 2.0: first filled cylinder and stove will be available absolutely free: Prime Minister Narendra Modi has started Ujjwala Yojana 2.0 from Mahoba, Uttar Pradesh today. He started the Ujjwala scheme by handing over LPG connections to the beneficiaries living Below Poverty Line (BPL) life through video conferencing. After the launch, he also interacted with the beneficiaries.
CM Yogi was also present in the program
Uttar Pradesh Chief Minister Yogi Adityanath was also present in this program. Yogi Adityanath said that the Pradhan Mantri Ujjwala Yojana is ensuring clean fuel and a better life for crores of poor families. The poor families have got freedom from the smoke and the hassle of wood with the Ujjwala scheme. A short film on Ujjwala Yojana and World Biofuel Day was also screened during the launch.
Started in the year 2016
Let us tell you that the Ujjwal scheme was started in the year 2016. During this, a target was set to provide LPG connections to five crore women members of Below Poverty Line (BPL) families. Subsequently, the scheme was expanded to cover seven more categories of women beneficiaries in April 2018. Scheduled Castes / Scheduled Tribes, PMAY, AAY, Most Backward Classes, Tea Gardens, Forest Dwellers, Islands were included in this scheme. The target was also increased to 8 crores LPG connections. This target was achieved in August 2019 ahead of its schedule.
Now these people will get the benefit
In the Union Budget for the financial year 21-22, it was also announced to provide one crore additional LPG connections under PMUY. These one crore additional PMUY connections (under Ujjwala 2.0) are aimed at providing deposit-free LPG connections to low-income households that could not be covered under the first phase of PMUY. The beneficiaries of Ujjwala 2.0 will be given the first refill and hotplate free of cost along with deposit free LPG connection. Also, minimum paperwork will be required. In Ujjwala 2.0, people will not need to submit a ration cards or address proof.
can apply online
To take advantage of the Ujjwala scheme, you can apply online by visiting the official portal pmuy.gov.in. Applicants for Ujjwala Yojana Online Registration 2021 can apply to any distributor of their choice either by submitting an application to the distributor or by applying through the online portal. That is, this time you have been given many options. You can choose the distributor of your choice, such as Indane, BharatGas or HP Gas.
Documents required for the application of Ujjwala 2.0
It is mandatory to have eKYC for Ujjwala connection.
The Aadhar card of the applicant will serve as proof of identity.
Below poverty line ration card issued by any state government.
Aadhaar of the beneficiary and adult members of the family.
Bank account number and IFSC code will also have to be given
Eligibility Criteria for Ujjwala 2.0
Only women can take benefit of Ujjwala scheme.
Must be listed under poor family in any category.
Applicant woman must be at least 18 years of age.
There should not be any other LPG connection under this scheme in the same household.