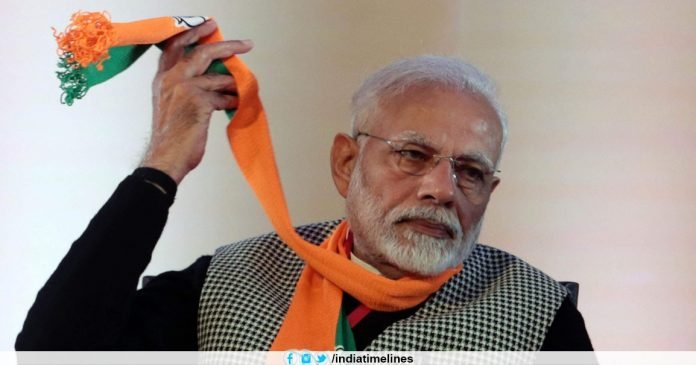 PM Modi lashed out at MPs for 'papri chaat' comment and tearing papers- said insult to Parliament- Prime Minister Narendra Modi attended the BJP Parliamentary Party meeting on Tuesday. During this, PM Modi once again lashed out at the opposition for stalling the proceedings of Parliament. PM Modi called it an insult to Parliament, the Constitution and democracy. Home Minister Amit Shah and other BJP leaders were present in this meeting. Union Minister Prahlad Joshi said that PM Modi also termed TMC MP Derek O'Brien's statement of 'papri chaat' as derogatory during the meeting.
In fact, on Monday, the TMC MP had criticized the government for getting the bill passed without debate. He wrote in his tweet that making laws or papdi chaat. Trinamool MP Derek O'Brien had tweeted, 'Modi-Shah got 12 bills passed in the first 10 days and on an average, each bill got only 7 minutes. Making laws or papdi charts!' Derek also shared a chart showing which bills were discussed for how long. Of these, the Coconut Development Board Bill was passed in the shortest time. Surf 1-minute discussion on this bill.
Prahlad Joshi further told that PM Modi said during the BJP Parliamentary Party meeting today, 'The statement-making papdi chaat was derogatory. Throwing pamphlets in the house and not even apologizing for it was arrogance.
However, in the meeting, PM Modi also asked all his MPs to maintain the dignity of the house while exercising restraint. An MP told during a conversation with our colleague Hindustan Times that in the meeting, PM Modi told all the BJP MPs that it is our responsibility to continue the business in the House.
Let us tell you that this is the second time in a week that Prime Minister Narendra Modi targeted the opposition parties due to the stalled proceedings of the House. Opposition parties continue to riot in Parliament over the Pegasus hacking and the three agricultural laws. Earlier, PM Modi had asked BJP MPs to bring out the reality of Congress, blaming the Congress party for not running the proceedings of the House.