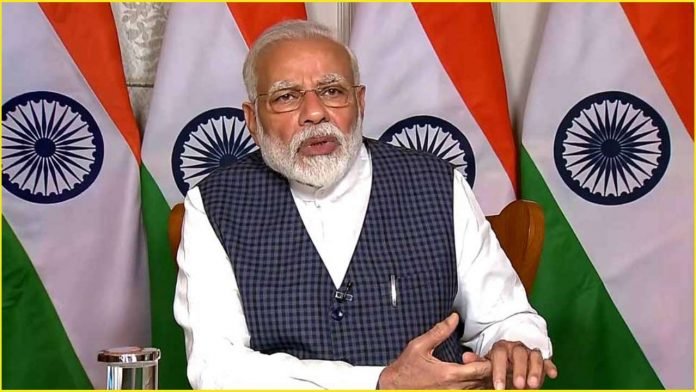 PM Kisan: PM Modi has released 2000 rupees – but these people will not get money- Today, the central government has transferred the 9th instalment of PM Kisan in the account of crores of farmers of the country. Around 12.11 crore farmers across the country are registered under this government scheme. Today at around 12.30 pm, this instalment has reached the farmers' account, but many farmers who have not benefited from this instalment, i.e. 2000 rupees (2000 rupees) have not come into their account. Let us tell you that under Prime Minister Kisan Samman Nidhi, financial assistance of Rs 6000 is given annually to the farmers of the country.
Let us tell you that PM Modi is transferring this money to the account of 9.75 crore farmers of the country through a digital medium. The government has released Rs 19500 crore in the 9th instalment. Let us tell you which farmers will not get this money in their account-
Who will not get the instalment
The benefit of this scheme of PM Kisan will be available to only those farmers who have a farm in their name. Along with this, doctors, CAs, lawyers, sitting or former MPs, MLAs, minister farmers will not get the benefit of this scheme. Apart from this, if a person is a farmer, but is getting a pension from the government of more than Rs 10,000 per month, these people will also not get the benefit.
Check your name in the list like this
First of all, you have to visit the official website of PM Kisan Yojana https://pmkisan.gov.in.
On its homepage, you will see the option of Farmers Corner.
Within the Farmers Corner section, you have to click on the Beneficiaries List option.
Then you have to select the State, District, Sub District, Block and Village from the drop-down list.
After this, you have to click on Get Report. After this, the complete list of beneficiaries will appear, in which you can check your name.
Rs.19500 crores will be released
Giving information, the central government said that Rs 19500 crore has been released to the farmers in this instalment. The Modi government started PM Kisan Samman Nidhi Yojna on 24 February 2019. Under this scheme, the government gives Rs 6000 every year to small farmers in three instalments. The first instalment comes between December 1 and March 31. The second instalment is directly transferred from 1st April to 31st July and the third instalment from 1st August to 30th November in the account of farmers.
How many instalments have been released so far?
>> First instalment released in February 2019.
>> 2nd instalment released on 2nd April 2019.
>> The third instalment was released in August.
>> 4th instalment released in January 2020.
>> 5th instalment released on 1st April 2020.
>> Sixth instalment released on 1st August 2020.
>> Seventh instalment released in December 2020.
>> Eighth instalment released on 1st April 2021.
>> The ninth instalment is being released on 9 August 2021.