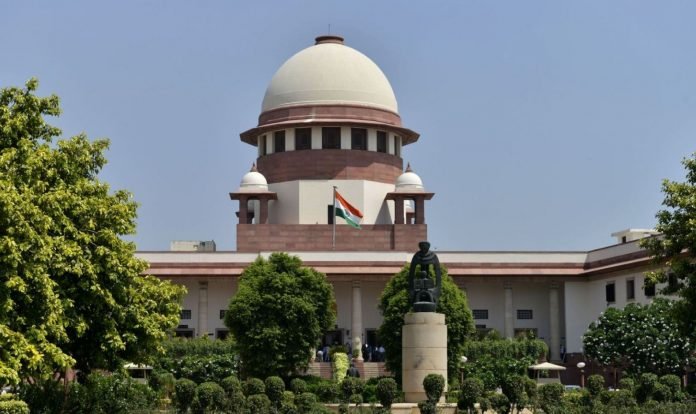 Personal phone hacked or not? Supreme Court's stand on the government in Pegasus dispute- During the hearing on Monday on the Pegasus espionage controversy, the Supreme Court said that it wants to know what the government has done so far in this matter. Along with this, the top court asked the central government why it did not file an affidavit in this matter. With this, the court has reserved its verdict on the Pegasus case. On the questions of the court, the government said that we have nothing to hide, but due to national security reasons, we cannot file an affidavit on it. Solicitor General Tushar Mehta, appearing for the government, said, "Nothing can be said on this matter through affidavit. It is not possible to file an affidavit and then make it public.
Solicitor General Tushar Mehta, appearing for the central government, told the bench that the government would not file an additional affidavit in the matter as it involved an issue of national security. After this, Chief Justice Ramanna said that if the government does not file an additional affidavit, then the court will have to pass its order in the matter. After a debate that lasted for about one and a half hours, the court reserved the interim order.
He clearly said that we cannot give a chance to terrorists to know what software we use. On this, the court disagreed with the government and said that we understand the logic of national security and we also said that the government need not tell anything on this. But here we have sought an answer on whether the people whose phones are being accused of tapping are true or false. Justice Surya Kant, who was hearing the case, questioned the government, 'Last time also you raised the argument of national security and we had said that no one can interfere in this matter in any way. We are seeking answers from you personally regarding the hacking of people's phones.
Justice Kant objected to the government's response and said, "We are only concerned about the personal mobile phones of some people being hacked." After all, which agency has such capability and whether it was given such authority or not? Many people say that their right to privacy has been violated through this. Responding to this, Solicitor General Tushar Mehta said that if some people are saying that their privacy has been violated, then it is a serious issue and we are ready to investigate it. We will constitute a committee of experts to look into the issue.