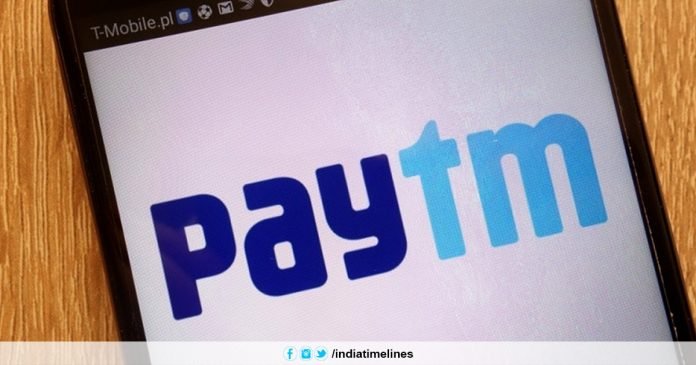 Paytm IPO: Payment company Paytm's parent company One97 Communications's IPO worth Rs 18300 crore is opening today. The company's issue price band is Rs 2080-2150. If this issue of Paytm is fully subscribed then it will be India's biggest IPO. Earlier, the issue of Coal India was the biggest ever. The issue of Coal India came in 2010 and it raised Rs 15200 crore.
The issue of Paytm is open on November 8 and will close on November 10. Fresh issue of Rs.8300 crores has been issued for Rs.18300 crores while shares worth Rs.10,000 crores have been sold in offer for sale. Paytm is coming up with an issue of Rs 18,300 crore. The company has raised 45% of the total issue fund from anchor investors. Paytm's anchor book is the largest anchor book in India.
75% of Paytm's issue is reserved for Qualified Institutional Buyers (QIBs). 15% is reserved for high net worth investors (HNI or NII) and the remaining 10% portion is reserved for retail investors.
What should investors do?
Jyoti Roy, Equity Strategist (DVP), Angel One said, "Paytm may have a high valuation, but it has become another name for digital payments. It is also the market leader in the mobile payments space. From Fiscal Year 2021 to Fiscal Year 2026. Between mobile payments will grow 5 times and Paytm is in a position to make the most of it. So, it can be said that Paytm's expensive valuation is also reasonable. We recommend investors to buy this issue.
Analysts at Choice Broking recommend subscribing to Paytm's issue for the long term. Considering the market opportunities, product and technology for Paytm, investment in the issue has been advised.
Paytm plans to use the funds raised from the fresh issue to add new merchants and customers. Paytm has not raised pre-IPO funds due to differences of opinion with investors over valuations.
Regarding the issue of Paytm, ICICI Securities says that due to the advent of new technology every day, the competition in the payment market has increased significantly. If Paytm is not successful in wooing merchants, then it will have a bad effect on its business. The major source of revenue for the company is payment service. Therefore, investors should invest after understanding its risks and benefits.
What's going on GMP?
Paytm's Gray Market Premium (GMP) is running at Rs 150 in the unlisted market. The issue price of the company is Rs 2080-2150. Accordingly, the unlisted shares of Paytm are trading at Rs 2300 (2150+150) in the gray market.
Due to differences over valuations, Paytm has canceled its pre-IPO funding plan. Vijay Shekhar Sharma, managing director and CEO of Paytm's parent company One97, is about to sell shares worth Rs 402.65 crore through the offer for sale. Whereas Antfin (Netherlands) Holdings is about to sell shares worth Rs 4,704.43 crore.
Apart from this, Alibaba.com Singapore E-commerce will sell up to Rs 784.82 crore and Elevation Capital V FII Holdings will sell up to Rs 75.02 crore. Paytm founder Vijay Shekhar Sharma and other shareholders will sell some of their stake through an offer for sale.
Among the company's major investors, Alibaba and its subsidiary Ant Group hold 38 percent, Elevation Capital holds 17.65 percent and Japan's SoftBank holds 18.73 percent. Vijay Sharma holds about a percentage of the holding and will no longer be the promoter of Paytm after the listing.
Morgan Stanley, Goldman Sachs, Axis Capital, ICICI Securities, JP Morgan, Citi and HDFC Bank are acting as investment bankers for the IPO, according to the DRHP filed with SEBI.