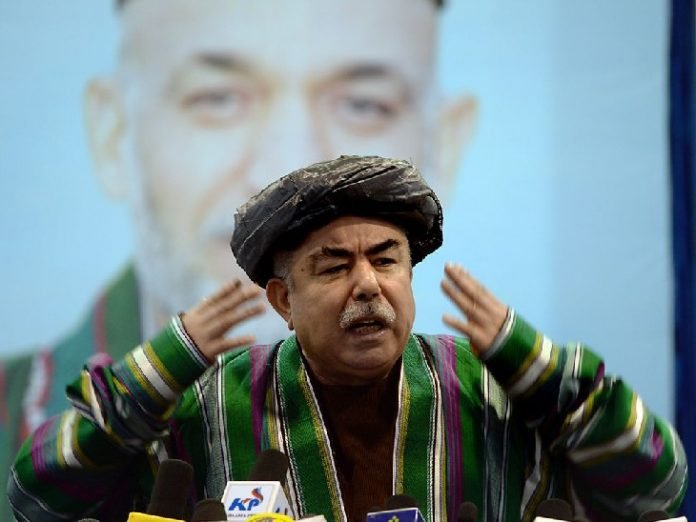 Panjshir's 'lion' in the mood to fight till the last breath, a stadium full of gunpowder- In Afghanistan, 40 Taliban terrorists who came to capture the Panjshir Valley, a stronghold of the Northern Alliance, have been killed by the fighters of Ahmed Masood. It is being told that the Taliban want to kill Ahmed Masood in some way so that the insurgent movement in Panjshir can be crushed. On the other hand, the lions of Panjshir have also geared up for a bloody war against the Taliban. The rebels have filled an entire stadium inside the Panjshir Valley with ammunition. He also has two helicopters.
Fierce counter-attacks between the Taliban and the insurgents of Panjshir have been going on for the past several days. Panjshir Valley is the only place that is still occupied by the rebels. The Taliban claim that it has besieged Panjshir and the insurgency has been suppressed, but the ground reality is quite the opposite. Taliban attacks continue to fail and they have to resort to dialogue.
Anti-Taliban fighters gathered in thousands
The Taliban, desperate to conquer this rebel fortress, have lost 40 fighters in the latest attacks. No one has ever occupied the Panjshir Valley by Britain, the Soviet Union or the Taliban. Thousands of anti-Taliban fighters have gathered here and are giving a befitting reply to the Taliban. He has raised the flag of the Northern Alliance, which has opposed the Taliban between 1996 and 2001.
Now the danger is looming that the Taliban can attack the Panjshir Valley with the help of lethal weapons from America. These weapons of billions of dollars include armored vehicles, assault weapons, and helicopters. On the other hand, the fighters of Panjshir have also completed their preparations to deal with it. They have amassed a large amount of ammunition. They already feared that a day might come when the people of Panjshir might have to take up arms.
Machine gun fortifications around the valley
In a video going viral on social media, it is seen that army vehicle, helicopters have been kept in a stadium in Panjshir. Not only this, machine guns have been fortified around the valley. If the Taliban enter, they may face a befitting reply. Northern Alliance leader Fahim Fetrat told the France24 channel, 'I can't tell about the specialty of the army, but we have enough that we can hold our hold in the Panjshir Valley for a long time. We still have weapons from the era of the Soviet Union and the era of the struggle against the Taliban in the 1990s.