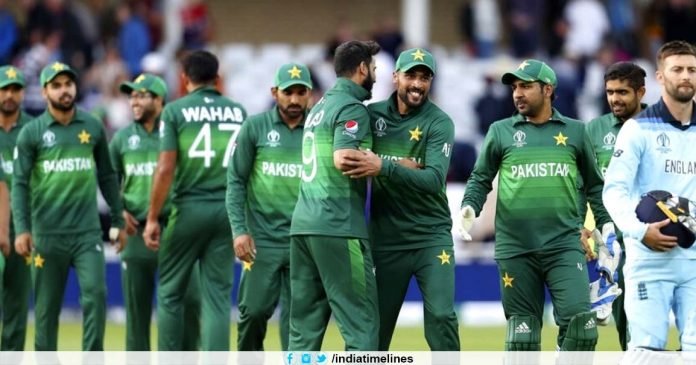 Pakistan beat England in World Cup- Just before the World Cup, nothing seemed to be right for the Pakistan team. Where teams from all over the world were claiming their World Cup, Pakistan's team was constantly staggering. On 30 January, the start of the losing one-day match against South Africa did not stop till the first match of the World Cup.
Pakistan beat England in World Cup | ICC WC
From 30 January to 31 May, the Pakistan team could not win even one ODI and suffered 11 losses (2 draws) in 12 consecutive ODIs. But on Monday, the team defeated the World Cup's most successful team, England, and showed that it cannot be taken lightly in this World Cup.
The strategies that Pakistan was making on paper for its World Cup preparations were looking fantastic from any other team in the world. But the results of these strategies were coming to fruition the whole team management and its fans.
The Pakistan team first lost the series 3-2 from South Africa, after which Australia defeated it by 0-5. Subsequently, the team reached England for the World Cup preparations and played a series of 5 ODI matches here. But the result is that same Pakistan here lost the series 0-4. Now he was hoping for a new start in the World Cup. But in the match already against the West Indies, the Pakistan team got stuck on 105 runs.
Now the second match was from a strong team like England, and seeing Pakistan's previous performance did not have any more expectations from the team. But this time Pak players showed confidence and scored a score of 348 against England. For the latest updates, you can visit www.indiatimelines.com.
The score was no bigger than the English side, and Root (107) and Jos Buttler (103) scored a century on his side. But the Pak team fought till the end and they surprised by defeating England by 14 runs. Now Pakistan's next Friday is to be against Sri Lanka and the team will now be on the field with strong fawns.