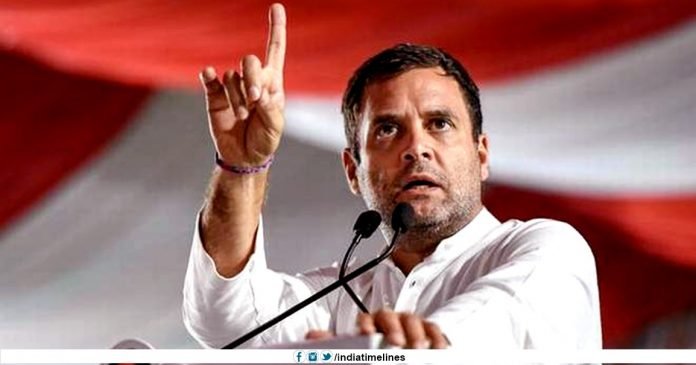 Opposition was seen scattered again: 'AAP' and BSP stayed away from Rahul Gandhi's meeting- The Congress is trying to unite the opposition amid the ongoing uproar in Parliament over the Pegasus espionage scandal and the farmers' agitation. In this connection, to further strengthen the opposition unity, former Congress President Rahul Gandhi invited leaders of opposition parties to the Constitution Club for breakfast on Tuesday, but Arvind Kejriwal's Aam Aadmi Party and Mayawati's BSP are away from this meeting. Stayed the same It is believed that Rahul Gandhi has called this meeting over breakfast to discuss the strategy to surround the Modi government in Parliament.
During the meeting, Rahul Gandhi appealed to the opposition parties to unite and said, 'We have to unite this voice (voice of the people), the stronger this voice is united. And it will be equally difficult for BJP and RSS to suppress this voice.
In fact, on the call of Rahul Gandhi in the Constitution Club of Delhi, the opposition parties are discussing politically to make a strategy to surround the Modi government regarding the farmers' movement from the Pegasus scandal. Leaders of many other parties including RJD, Trinamool Congress, Shiv Sena, Samajwadi Party, JMM, CPIM have participated in this breakfast meeting, but till now no one has been able to attend from BSP and AAP.
If sources are to be believed, leaders of all opposition parties have been invited to today's meeting. Invitations have been sent to the leaders of the opposition on behalf of the Leader of the Opposition in the Rajya Sabha, Mallikarjun Kharge. Along with Trinamool Congress, several parties including Shiv Sena, DMK, Left parties, RJD and SP were invited from the Congress side.
Significantly, Rahul Gandhi has been very active in uniting the opposition in the monsoon session. He has also attended a meeting of opposition parties before inviting opposition leaders for breakfast. After meeting the opposition parties, he also spoke to the media and the opposition leaders. He had made many serious allegations against the government on the issue of Pegasus.
It is believed that after the meeting over breakfast, the opposition parties can march to the Parliament House. Along with this, there can also be a discussion on running a parallel parliament. Rahul Gandhi has invited leaders of opposition parties for tea at a time when there is a deadlock in Parliament over Pegasus and the farmers' movement. Parliament has not been able to complete its business even for a single day.