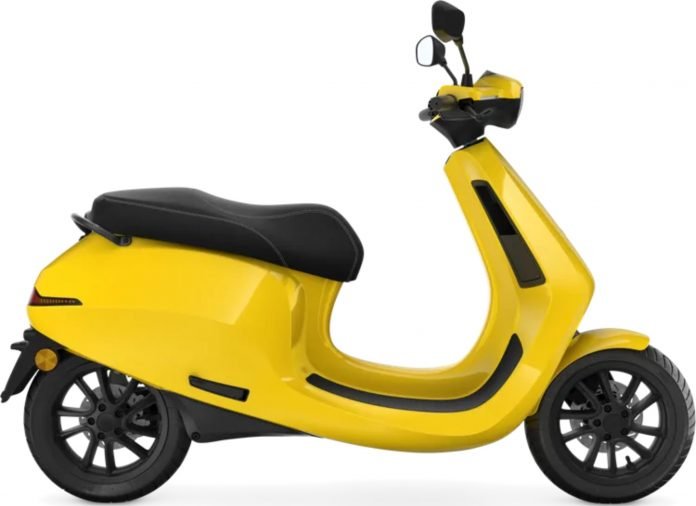 Ola electric scooters worth ₹ 600 crores sold in a day- four e-scooters sold every second- Ola Electric Scooter has received tremendous response from the customers. Ola co-founder and CEO Bhavish Aggarwal said on Thursday that Ola Electric sold scooters worth more than Rs 600 crore of the S1 model on the first day of sale.
He said that the company will stop the process of buying from the midnight of 16 September. Ola Electric started the sales process of its electric scooter on September 15, which comes in two models – Ola S1 and S1 Pro.
Aggarwal said in a blogpost that after the start of the buying process, consumers booked an unprecedented number of Ola scooters. He said that this response is beyond our expectations and looking at our production plans in the coming months, today will be the last day to buy Ola S1 and S1 Pro scooters for the consumers who have already booked the scooters, they can do so by midnight tonight. Till you can buy it. After that the purchase will be closed.
The company, however, has not disclosed how many orders it has received so far. The supply of this scooter will start from October 2021. Buyers will be notified of an estimated delivery date within 72 hours of purchase.
In which states e-scooter is available at low cost?
Prices of Ola e-Scooter S-1 start at Rs. 99,000. At the same time, the price of Ola e-scooter S-1 Pro starts from Rs 1,29,999. In states where there is a provision for subsidy on e-vehicles, it will be available at much cheaper rates than many petrol scooters. After deducting the state subsidy in Delhi, the price of Ola S-1 will be Rs 85,099, while in Gujarat it will be Rs 79,999. The company has told that the sale of Ola scooter will be on the basis of reservation only. Understand in simple words, the customers who have made reservations earlier, will be delivered first.