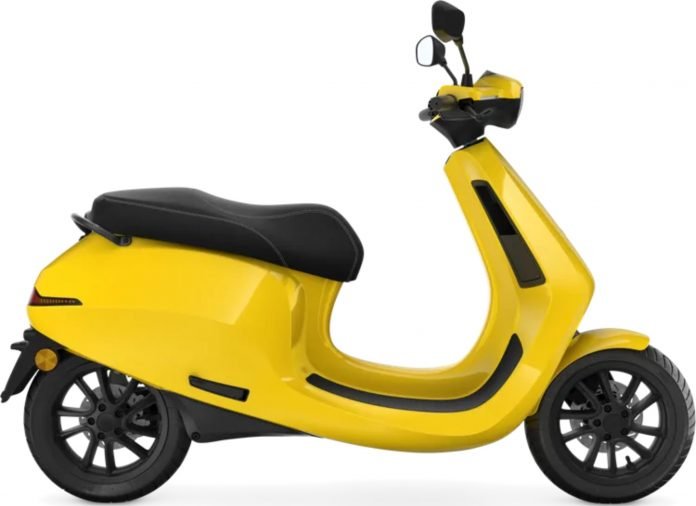 Ola electric scooter will give 250 km range in single charge- The company has announced the launch of the Ola electric scooter. This scooter will be launched in July. Swappable batteries have been used in this scooter. This swappable battery is effective in increasing the range of scooters. The company is working vigorously on this scooter equipped with the best technology. In a few months, this electric scooter will be seen speeding on Indian roads. In India, it is going to compete with TVS iQube electric scooter, so today we have brought the details of these two scooters for all your customers so that you people can understand which option will be better for you.
Ola Electric Scooter
Ola Electric Scooter will be able to provide a range of 250 km in full charging. The look of this electric scooter is also very stylish as well as its design is quite sporty. It will be able to accelerate from 0 to 45kmph in 45 seconds. It has a TFT instrument cluster fitted. Not only this, but there will also be a lot of 50-liter under-seat storage. 2 million units of Ola electric scooter will be manufactured per year.
TVS iQube
The TVS iQube has a powerful electric motor of 4.4kW which generates peak torque of 140 Nm. Let me tell you that this scooter catches a speed of 40 kmph in just 4.2 seconds. If you talk about the top speed of this scooter, then it is 78 km per hour. This scooter can achieve a maximum range of 75 km on a single charge. Talking about the features, in this, customers get next-gen TVS Smart X Connect platform, advanced TFT cluster, TVS iCube app, geo-fencing, navigation assist, remote battery charge status, last park location, incoming call alert / SMS alert etc..