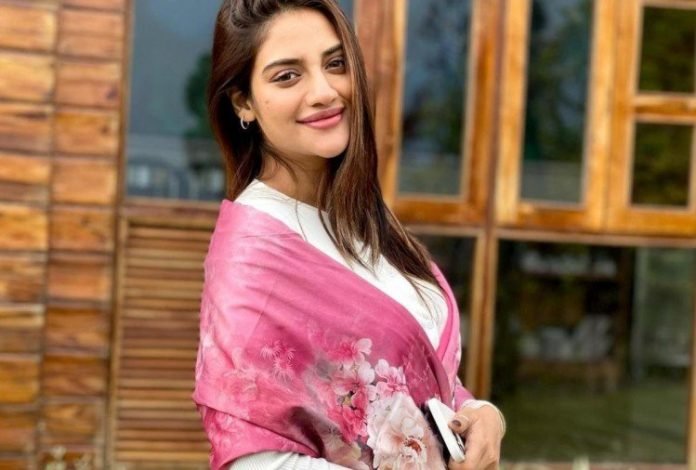 Nusrat Jahan became a mother- gave birth to a son- congratulations on social media- TMC MP and Bengali actress Nusrat Jahan have become a mother. She has given birth to a son in a private hospital in Kolkata. Nusrat Jahan was admitted to a private hospital in Kolkata on the night of 25 August. According to the news, actor Yash Dasgupta had brought him to the hospital. Fans are congratulating Nusrat on social media.
the picture with the baby bump went viral
Recently, pictures of Trinamool MP and Bengali actress Nusrat Jahan were revealed. In this, she was looking pregnant. But her estranged husband Nikhil Jain said that this child is not his because he is not living with Nusrat for a long time. Recently, Nusrat had issued a statement saying that she would separate from Nikhil Jain. Nusrat had issued a statement saying that her marriage is not valid in India.
There was a lot of controversy regarding Nusrat Jahan's pregnancy. Because in the meantime there were reports of Nusrat coming close to BJP leader and actor Yash Dasgupta. Nusrat Jahan married businessman Nikhil Jain in June 2019 in Turkey. Many pictures of this destination wedding were revealed.
Nusrat's ex-husband Nikhil Jain had given a big statement saying that this child is not his. Nikhil Jain had accused Nusrat saying, Shortly after marriage, Nusrat's attitude changed completely. This happened after the shooting of a film. I had requested Nusrat many times to get our marriage registered, but she did not listen.
What did Nusrat say
Nusrat Jahan had said, "Being married in a foreign land, our marriage is not valid as per the Turkish Marriage Regulations. Because it was a marriage between people of two religions, there was a need to give it legal recognition in India, but it did not happen. So the question of divorce does not arise. Legally this marriage is not valid, but a live-in relationship.
Nusrat Jahan and businessman Nikhil Jain's wedding was one of the most talked-about weddings of the year 2019. The wedding photos of both of them also became very viral on social media. Before that, both of them dating each other. The wedding rituals took place in Turkey where only family and friends were present. However, since last year, Nusrat's name has been associated with Bengali actor and BJP leader Yash Dasgupta. But both have not confirmed this relationship.