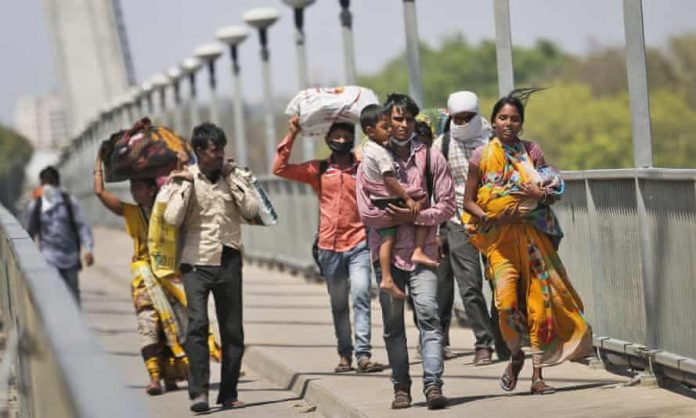 Not only foreign governments, the people there also came forward to help India- Not only foreign governments have come forward to help India fighting the second wave of Covid-19, but privately, there is competition among those who help India. Whether it is Indians living in America and Gulf countries or Japan, local citizens of Israel, India is getting help in every way. The Ministry of External Affairs has even received information that in many European countries, efforts are being made to collect medical supplies on a large scale due to the efforts of local NGOs, which are slowly reaching India. Foreign nationals are buying oxygen concentrators with their own money and sending them to Indian missions.
The campaign to help India has taken a huge form. One country is helping another country so that it can reach India easily. For example, the French government expressed its desire to deliver two cryogenic tankers to a Gulf-based gas producer company in India when Qatar gave it the necessary approval. These tankers have been transported to Mumbai through the Indian Navy. French Ambassador Emmanuel Lennen has said that more such tankers will soon visit India. Many such examples are being found.
Task Force set up in Israel to help India
The Israeli embassy in New Delhi has been told that its government has set up a task force to help India fast. Many private Israeli companies, NGOs and the general public have come forward to help India. On Monday, the third ship of Israeli aid arrived in India, carrying 60 tons of medical supplies, three oxygen generators, 1,710 oxygen concentrators and 420 ventilators. Israel has said that more help will continue to come from its side.
Large-scale help arrived from these countries
On Monday, large-scale assistance has arrived from Britain, Spain, Japan, Kuwait, Qatar, Singapore, Egypt, France. The new consignment has large oxygen plants, cryogenic tankers used in oxygen transportation and the life-saving Remedisivir drug that India needs most.
Overseas Indians also contribute a lot
The private assistance that India is receiving also contributes greatly to the diaspora living in the Gulf region like Saudi Arabia, Qatar, UAE. The first consignment of oxygen concentrators sent by them has also reached. The diaspora of Kerala residents living in the Gulf has started a campaign in their state ranging from medical counselling to financial support.
Online medical consultation free from UK
Similarly, in the UK, Indian-origin medical workers have also started a campaign to provide online medical consultation for free. Indians living in Singapore have sent a large consignment of help to India through the government there. Eight large cryogenic tankers from Singapore arrived at the Indian Navy port in Visakhapatnam on Monday. This is the largest supply of cryogenic tankers ever made to India.
Spain struggling with epidemic also came forward
Spain is still reeling from the epidemic but has also sent 10 oxygen concentrators and 141 ventilators. 1,350 oxygen cylinders (with a capacity of 46.6 liters) shipped by Britain have reached India. India has also received 300 oxygen cylinders, 50 concentrators, 20 ventilators and 8,000 remedisvir from Egypt. A consignment of 1,400 cylinders is also scheduled to arrive from Indonesia.