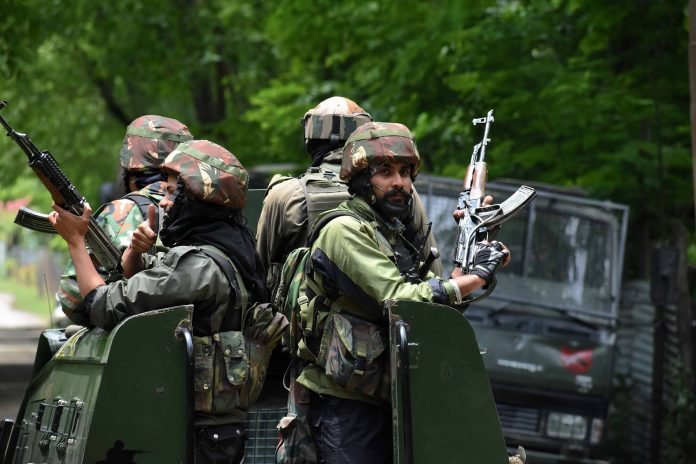 No need to learn from a failed country like Pakistan; India stirred the 'master of terror'- Pakistan is not improving after repeated mouth-watering on Kashmir issue. India has once again reprimanded Pakistan, the master of terror, who chants the rage of Kashmir on every occasion and has said that we do not need to take lessons from a failed country like Pakistan. India on Wednesday slammed Pakistan and the Organization of Islamic Cooperation (OIC) for raising the Kashmir issue at the United Nations Human Rights Council (UNHRC), saying the OIC has been helpless and allowed Pakistan to dominate itself.
At the 48th session of the UNHRC, India said that Pakistan has been recognized globally as a country that openly supports, trains, finances terrorists including UN-declared terrorists as part of government policy. and provides weapons.
Pawan Badhe, First Secretary, Permanent Mission of India in Geneva said this on behalf of India. He used India's right to respond to comments made by Pakistan and OIC on Kashmir, saying it (India) does not need to learn lessons from a failed country like Pakistan, which is the epicenter of terrorism and blatant violation of human rights. does. Pawan Badhe said that Pakistan has become a habit of misusing the platform of UNHRC for its false and malicious propaganda against India.
He said that the council is aware of the attempts to divert attention from the highest level of human rights abuses being committed by its government in other parts of Pakistan including the occupied territories. He said that India, the world's largest and most vibrant democracy, does not need to learn any lesson from a failed country like Pakistan. The Indian diplomat said that Pakistan has failed to protect the rights of its minority communities, including Sikhs, Hindus, Christians and Ahmadis.
Badhe said in a statement that thousands of women and girls were abducted, forced into marriages and converted in Pakistan and its territories. "Pakistan has been engaging in systemic persecution, forced conversions, targeted attacks, communal violence and religion-based discrimination against its religious minorities," he said. Badhe said that incidents of violence and attacks on the places of worship of minority communities, their cultural heritage and their private property have happened freely in Pakistan.
He said that the voices of dissent of civil society organizations, human rights advocates, journalists were suppressed with the support of the government. He further said that forcible disappearances, extra-judicial killings, murder and kidnapping were resorted to to suppress voices of any dissent. The leeway with which these have been carried out exposes Pakistan's hollow commitment to human rights. He also slammed the OIC for raising the Kashmir issue in the council, saying it has no right to comment on the internal affairs of a country.
Badhe said that once again I reject the OIC's remarks about the Union Territory of Jammu and Kashmir, an integral part of India. He said the OIC has helplessly allowed itself to be dominated by Pakistan, which is presiding over its Geneva chapter. It is for the members of the OIC to decide whether it is in their best interest to allow Pakistan to do so.