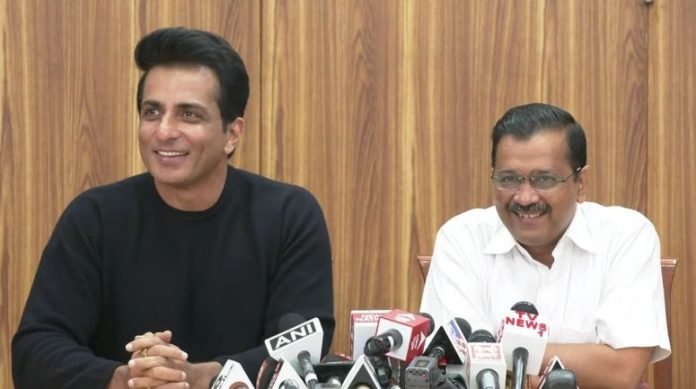 Next to CM Kejriwal then question to Sonu Sood – Will you contest the elections of Punjab?- Actor Sonu Sood will have any role in the upcoming assembly elections in Punjab? For now, he has denied it. Sonu, who came to the press conference with Delhi Chief Minister Arvind Kejriwal on Friday, said that 'no political discussion took place. The Delhi government has appointed Sonu Sood as the brand ambassador of the 'Desh Ke Mentor' program. In the press conference, when Sonu was asked whether he was going to stand in the Punjab elections, Kejriwal said with trepidation that 'No politics discussion ki hum log ne…' Sonu said that 'He (mentor of the country)' ) is a bigger issue than that. I think there can be a no bigger issue than this.
Will campaign for AAP in Punjab?
When Sonu was asked if he had any political inclination, he said that there is no such plan as of now. On the question of campaigning for the Aam Aadmi Party in the Punjab elections, Sonu said that no such discussion has taken place. He said that 'Whoever does good work, will follow him.' Sonu said that he has been getting offers from political parties for a long time.
Sonu praised the Delhi government
Giving information about Sonu being made the brand ambassador, CM Kejriwal said that he has said that he too will become the mentor of some children. Sood said that 'Today the Delhi government has not made a platform for the mentor of the country, it has made a platform for you to do something for the country. '