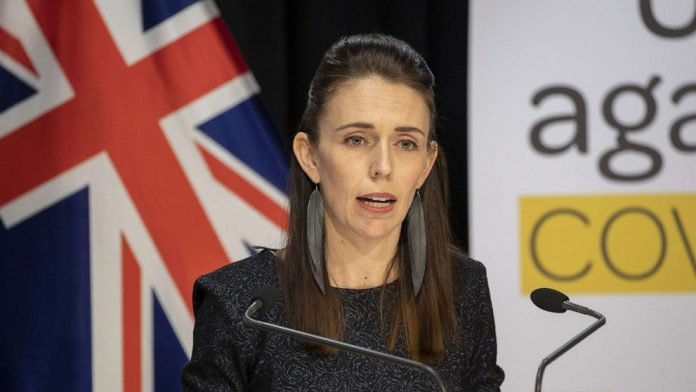 New Zealand imposed travel ban on Indians, due to rising cases of Coronavirus – New Zealand has temporarily banned travellers coming from India from April 11, amid the growing outbreak of Coronavirus in India. Let us know that there has been a steady increase in new cases of coronavirus in India and in the last three days, more than 1 lakh cases have been reported in two days.
Ban on New Zealand citizens returning to their country
According to the report of the news agency Reuters, the Prime Minister of New Zealand Jacinda Ardern has banned entry for all travellers coming from India. It also includes citizens of New Zealand, who are returning to their country from India. According to the report, this moratorium will start from April 11 and will be in force till April 228.
1.15 lakh new cases surfaced in India on 7 April
Coronavirus cases are increasing continuously in the country and on Wednesday the highest number of new cases of 1,15,736 were reported. Maharashtra, Chhattisgarh, Karnataka, Uttar Pradesh, Delhi, Madhya Pradesh, Tamil Nadu and Kerala accounted for 80.70 percent of the new cases. Maharashtra had the highest number of 55,469 cases. There were 9,921 cases in Chhattisgarh and 6150 in Karnataka. The number of active patients across the country has also increased to 8,43,473, which is 6.59 percent of the total cases of infection.
In the second phase of the coronavirus epidemic, the situation is getting worse. While in India for the first time on Thursday, 1 lakh 26 thousand 789 cases of Corona are stirred up. Let me tell you that this is the biggest figure since the epidemic started last year. India is the third most affected country in the world in terms of the number of corona infections.
Along with Maharashtra (Maharashtra), a large number of corona cases are coming up in Delhi, Madhya Pradesh, Punjab, Rajasthan, Uttar Pradesh etc. While many states have announced the Night Curfew to break the corona infection chain. But here we are talking about Madhya Pradesh, UP, Rajasthan, Uttarakhand, Jharkhand, Bihar, Chhattisgarh, Haryana, Himachal Pradesh and Delhi. However, Madhya Pradesh, Uttar Pradesh, Rajasthan and Delhi are the worst hit of the coronavirus after Maharashtra. For this reason, local governments have announced the night curfew. The Delhi government has imposed a night curfew in the entire state from 6 April.
Night curfew in all cities of Madhya Pradesh
Distressed by the speed of Corona, Madhya Pradesh CM Shivraj Singh Chauhan has not only issued an order to open all the government offices in the state from 10 am to 6 pm for only five days a week for three months but 8 in all the urban areas of the state. Night curfew has been announced from April, which will continue till the next order. Night curfew will be from 10 am to 6 am. Apart from this, there will be a complete lockdown in all cities every Sunday. This, it includes all the major cities including Bhopal, Indore, Jabalpur, Gwalior, Chhindwara, Ujjain, Mandsaur and Hoshangabad. In these first 12 districts, there was a night curfew.